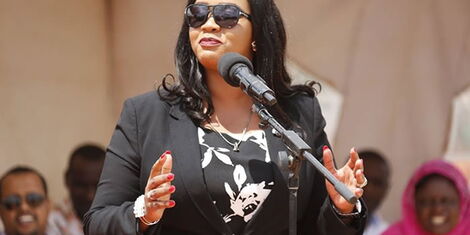 Laikipia Woman Representative Hon. Catherine Waruguru has been arrested on Friday for allegedly inciting PSV operators in Nanyuki town.
The legislator was apprehended for allegedly plotting to incite owners of Probox and Sienta taxis in the town.
Waruguru criticized the officer on whether it was not the right of the people to have meetings refuting claims that she was inciting them.
"I'm inciting nobody, It is you who is inciting. Are they criminals? Get yourself busy, arrest criminals, Al Shabaab and bandits that is your work.
"Stop intimidating young men and women because they are meeting in a hotel you think this is Kismayu they are planning a terror attack, it is not!" She affirmed.