A vetting session for nominated Education Cabinet Secretary, George Magoha, turned into a strong speech that had members of the August house begging for more of thes stellar track-record of Professor Magoha.
Prof Magoha outlined his stint at public service, only giving a sneak peak on his outstanding career progression that got most MPs listen with admiration.
He started his teaching career at the University of Lagos in 1979 and rose to become Senior Resident and Clinical Lecturer in Surgery before he was asked to come back to Kenya.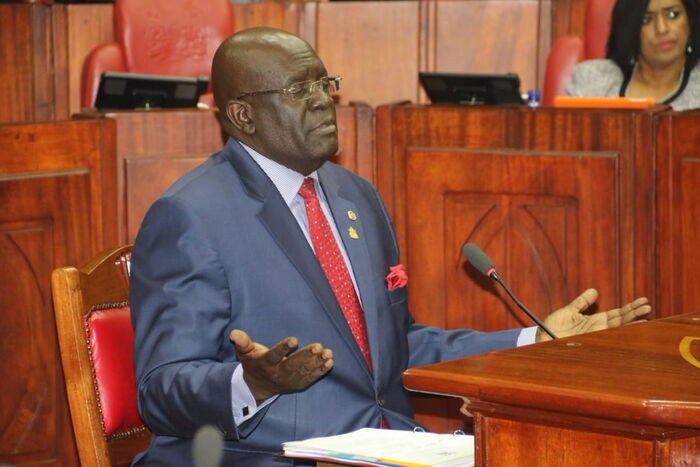 He travelled back home in 1989 after the late Professor Nelson Awori died and a gap arose at the University of Nairobi's Health Sciences department.
"The government was looking for Kenyans abroad and I was approached and came. At that time I had to leave a well-earning salary of over Ksh 100,000 to come and start earning Ksh 6,000 because I thought I had something to offer," narrated Magoha.
On coming to Kenya, he took a job that was below what he expected to do; a lecturing position, but went on to become a senior lecturer the same year.
From 1989 to 2000 he quickly rose through the ranks to become a Professor of Urological Surgery.
In 1999, he was appointed acting Chairperson Academic Department of Surgery and became a dean of the Faculty of Medicine the following year.
Later, Magoha became the very first public servant to be competitively appointed in an educational capacity in January 2005 when he became UoN Vice-Chancellor.