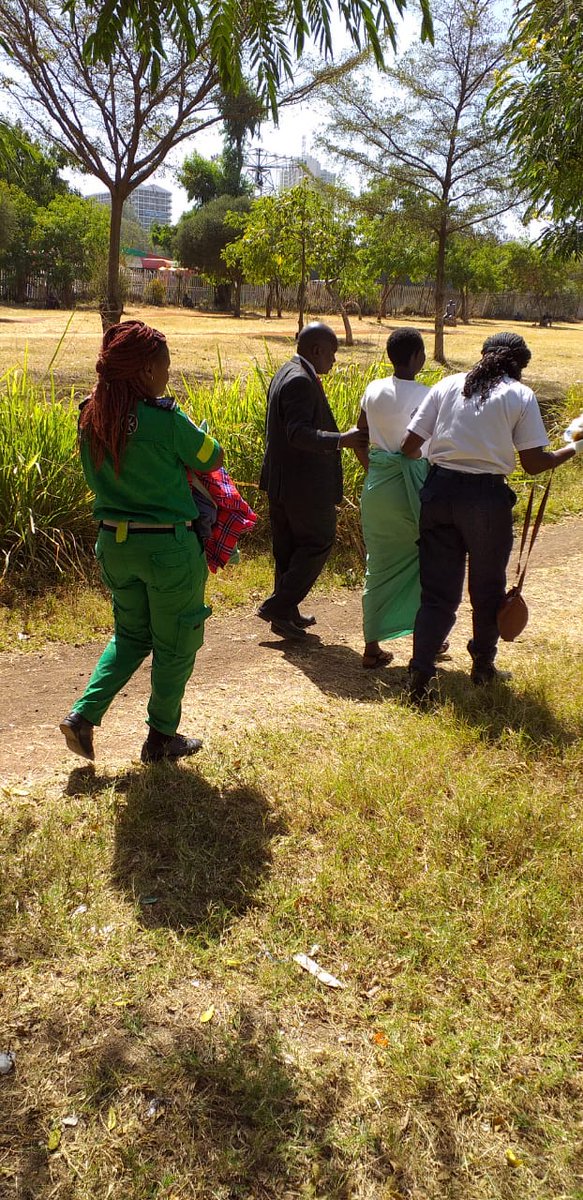 'Alone and Afraid.' Those are the only words I can find to describe the story of Rebecca, the woman who gave birth under a tree at Uhuru Park on Wednesday.
With nowhere else to go, and the future looking so dim, Rebecca found herself at the public park where she delivered a baby without any help and wrapped her with a sweater.
A few hours before that, she had been fired from her job at a hotel in the city:
"My boss claimed that I was too slow to work at such a place, I felt like she was forcing me to leave the job. I didn't have anywhere else to go," said Atieno who is currently recovering at KNH.
Her situation was worsened with the fact that an attendant in one of Mike Sonko's toilets had asked for her phone before she could use the toilet. She didn't have 10 shillings for service.
Rebecca left Kisumu for Nairobi a few months after breaking up with the father of her baby.
She was staying in a lodging in Muthurwa where she paid sh 50 every night. But the owner kicked her out because she was unable to pay.
The 20 year old girl, has named her baby Hope because of what she went through on that.
Dear Governor @MikeSonko, use of public toilets at Uhuru Park should be FREE! A pregnant woman was denied access to public toilet. Never mind she had been kicked out of a Ksh50 per day Lodge in Muthurwa. @richybosire pic.twitter.com/lGjvvOsPmv— DD (@Disembe) March 14, 2019
"I marveled at my newborn daughter's perfect fingers and toes. I felt lucky, as all new parents do, but also because I had somehow miraculously managed to do this all on my own," said Atieno.
Rebecca's story is that of resilience, the Kenyan spirit of overcoming obstacles, despite the odds being against you.