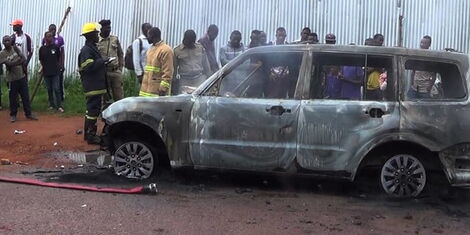 Residents of Nyamira raged with fury, attacked four police officers from the probation department.
The officers were in the village to seek pre-bail report for three murder suspects in Omosasa village West Mugirango, Nyamira County.
However, a mob descended on the officers, clobbered them and went ahead to torch the government vehicle that they were using.
Elijah Monde and Moses Macharia were admitted that the Nyamira County Referal Hospital with serious injuries, while the other two Sophy Ichunge and Divinah Isoe were treated and discharged.
Monda, the Nyamira Sub County Probation Officer said they had been directed by Nyamira High Court judge Esther Maina to prepare a pre-bail report for three murder suspects in a case over the killing of a teacher two weeks ago.
Some of the detectives who rescued the officers from the irate mob sustained minor injuries during the scuffle.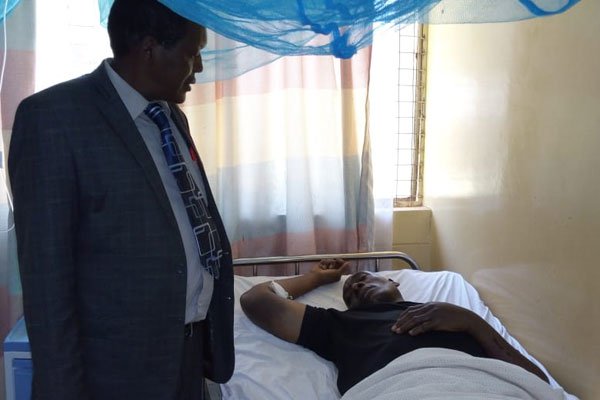 The police had to lob tear gas at the charged mob and fire shots in the air in a bid to disperse the crowd.
Despite dispersing, the mob continued to pelt the police and the probation officers with stones.
The regional probation office boss Johnstone Koech condemned the incident and called on the police to track those who attacked the officers and arrest them.
"They wanted the family of the murder victim to sign papers to have the three murder suspects released. We can not allow this, a court case can not be solved in someones home," asserted one of the neighbors.
This is not the first time police officers are lynched by mob. Is right right foe Kenyans to take laws into their hands?