Mr Joseph Kipchirchir Boinett's term as the Inspector-General of Police has ended after being nominated by President Uhuru Kenyatta in 2015.
The inspector general a former intelligence officer has also previously served as a desk officer in Kenyan missions in Harare, Zimbabwe and Rome, Italy and in the Foreign Office as Head of Protocol.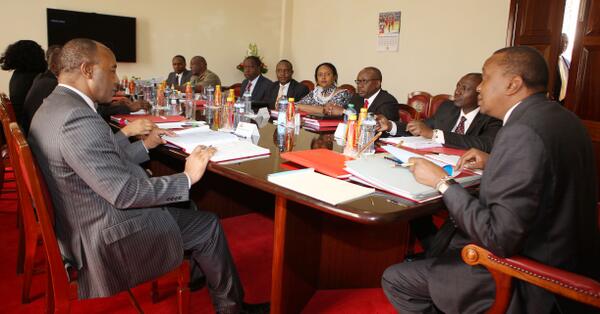 The National Security Council (NSC) chaired by President Uhuru Kenyatta has been holding a series of meetings in recent weeks to discuss who will succeed Inspector-General of Police Joseph Boinnet.
According to sources, the council has selected a number of candidates from the National Police Service (NPS) as well as from other security agencies as possible successors.
The nominees will be vetted by the National Assembly's Administration and National Security Committee before they are formally appointed.
A very bad example to all,he maimed and tortured innocent Kenyans .— COLLINS OYUGI (@CollinsOyugiHSC) March 11, 2019
He's young to retire,,, let the President appoint him to head a parastatal or Ambassadorial post!— Rooney njoga (@rooney_njoga) March 11, 2019
2/10…he maimed and killed people in the Nyanza and Nairobi regions in the run up to the general election.— bonev noel (@jatelaw) March 11, 2019