Gather here yee lovers of innovation, for Laikipia County has madeth a monumental stride in matters innovation.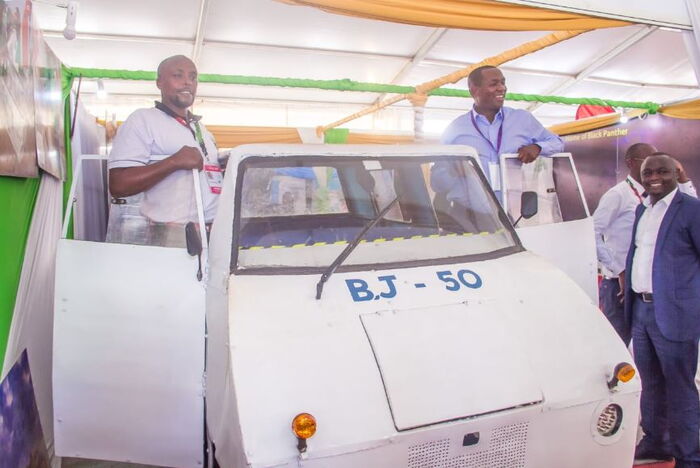 Jokes aside! The sixth annual Devolution conference that took place in Kirinyaga County saw counties display their wares. Laikipia County bagged the award for Sayans, Teknoloji and Ino-vay-shon after it displayed its BJ-50 car!
As expected, Kenyans took to the blogospshere to discuss and poke holes at this interesting invention. @Guru001 likened the invenshon  to a smokey trolley…
@NjangeWaEunice photoshopped the Bj-50 and added' mtu wa smokey' akitengeneza 'smokey pasua' 
From the information I gathered..aaa.. ze car has the carrying capacity of seven hiu-mans and cruises at a top speed of 70kmph!
Wazitoo, the fodder that #KOT has provided this week has been food to our funny bones. This prompts me to pop the kweschon……….. kati ya Shimba wa Yooda na Ngaali ya Raikipia,  gani imebeba award? You have to comeback tomorrow for that update.