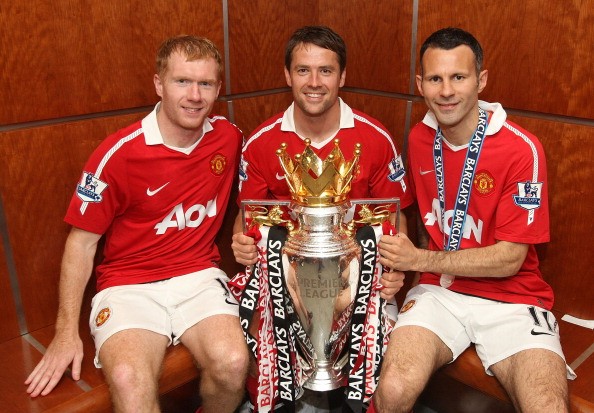 Romelu Lukaku's first-half brace put United 2-1 up at half-time, while Marcus Rashford's dramatic late penalty sent United through to the quarter-finals of Europe's premier club cup competition.
Rashford held his nerve to smash the ball past Gianluigi Buffon. Referee Damir Skomina then blew the full-time whistle moments later as United's players celebrated their famous victory.
As players and fans celebrated in the corner of the Parc des Princes, the away end roared "United are back". You bet they are.
United Players
BT Sport broadcast the match live in the UK and they showed footage after the match of the pundits' reactions to Rashford's penalty.
Former United players Rio Ferdinand and Owen Hargreaves, along with presenter Gary Lineker, all went wild inside the studio.
But Michael Owen, who played alongside Ferdinand and Hargreaves for a short period of time, just sat on his seat stony-faced.
Watch the video here…
A peculiar reaction from a former Man Utd player, wouldn't you say?
Perhaps Owen was keen not to further upset Liverpool fans – many of whom don't really like him these days because of his decision to sign for Sir Alex Ferguson at United – or maybe he genuinely has no feelings about his former club.
Either way, Owen's reaction – or rather, lack of – sparked a backlash on social media from United fans…
In fairness to Owen, he's in a difficult position when it comes to Man Utd and Liverpool.
He's a Liverpool club ambassador and clearly still loves the club.
But it's hard to love both Liverpool and Man Utd, with whom he won his only Premier League winners' medal.
His lack of a reaction on Wednesday night suggests his heart is still very much with the Merseyside outfit.