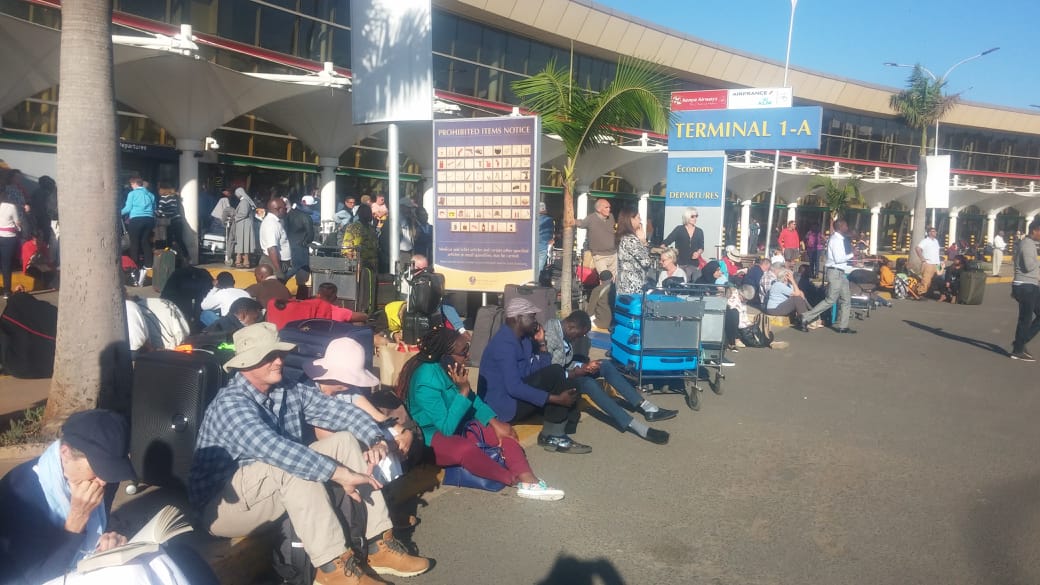 This country is on sale. And you are either buying it or watching it trade. By the time they will be done, even the port of Mombasa will have been renamed China city.
lt remains comical how KQ, a company that is in itself is struggling to make profits can take over a stable firm like the JKIA…,and not the other way round.
Africa's 4th busiest airport Nairobi's #JKIA at a standstill as workers go on strike. They oppose a plan to merge national carrier @KenyaAirways with airports operator @KenyaAirports pic.twitter.com/hwcChoKQaC— Larry Madowo (@LarryMadowo) March 6, 2019
The problem with the legislators you elect is that they have no knowledge about shares and company ownership.They are too blind to see the individual with the highest personal interest .
Using riot police to beat aviation workers back to work like slave laborers is just wrong. There are so many ways of solving strikes in today's world.

But incompetent CS James Macharia can't do anything right because he operates like a broker. #JKIA— Wambui (@Waambui) March 6, 2019
This will be the last time am commenting on this JKIA issue ,,, let me go back and deal with my NTSA. l am mainly affected by Matatu strikes, pikipiki demos and Afande bribes.
By December 2022, when William Ruto will be three weeks old in office, taking over from those other swindlers,, ,, Mtahama ii Kenya!
And this is not a threat.