Kenya Aviation Workers Union (KAWU) is accusing national carrier Kenya Airways (KQ) management of financial wastage as they made true their threat of striking on Wednesday.
The workers are said to have downed their tools from midnight with fire engines withdrawn from the runway and no planes landing since then.
Through KAWU Secretary General Moss Ndiema, the union claims the airline continues to pay hefty salaries to senior managers and consultants.
The union further said that the payments made by the national carrier were a sign that its management was averse to financial prudency.
According to confirmed reports, the airline early last year was invoiced by two Polish based companies for Ksh.10 million and Ksh.8.2 million respectively, funds the union insist were not in the interest of the airline.
"…I am challenging KQ CEO Sebastian Mikosz and Kenya Airways to go to court and dispute these findings , they will never do it because they know it is true," said Ndiema.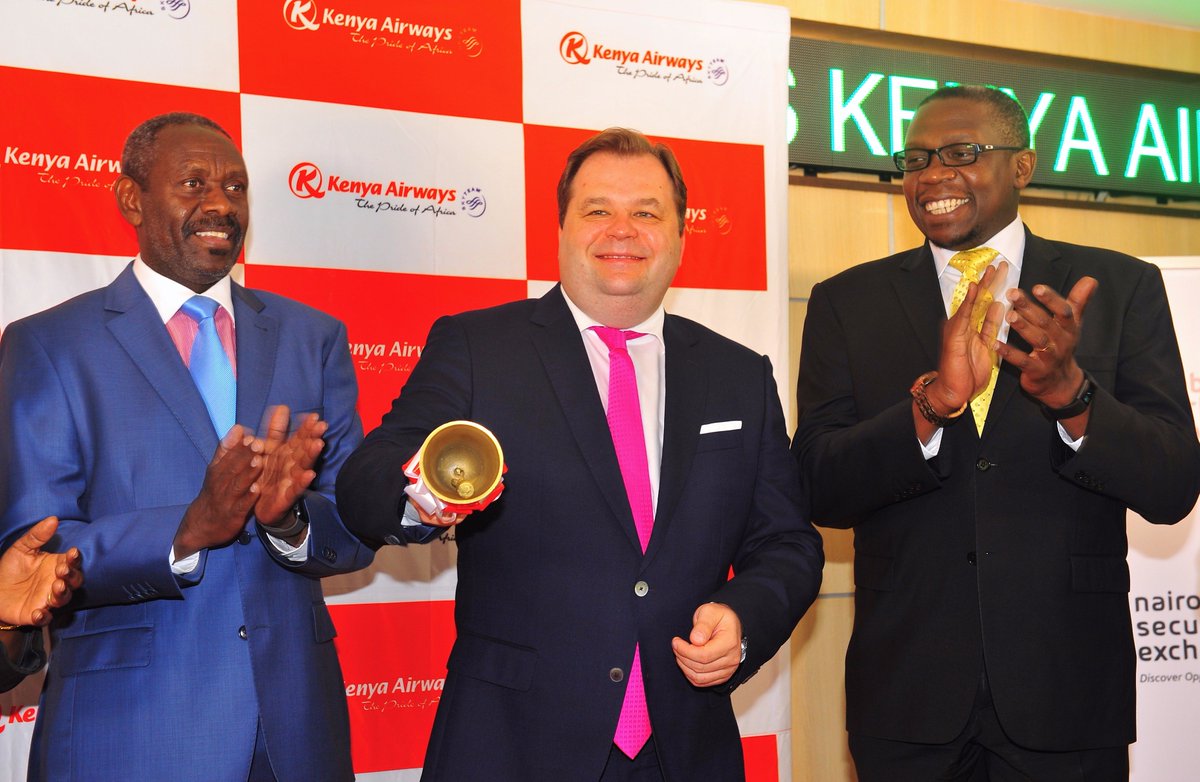 The union has questioned how the national carrier's CEO Sebastian Mikosz, board chairman Michael Joseph and a team of managers and consultants were allegedly paid a whopping Ksh1.3 billion ($13 million) in 18 months.
"These people are here to loot. Why duplicate services that are already being offered by Kenyans," added Ndiema.
The workers are also opposed to a planned handover of management to Kenya Airways.
The Kenya Airports Authority workers say the plans will render most of them jobless and want the plan to be discarded.
The strike caught many passengers by surprise and has led to a crisis at one of Sub-Saharan Africa's busiest airports.