Rebellious Malindi Member of Parliament Aisha Jumwa has launched fresh attacks to Mombasa Governor Ali Hassan Joho and his presidential candidature in 2022.
Aisha Jumwa who claimed that Joho wanted her sexually , has decided to extend her accusations throwing his ambition under the bus.
Jumwa said she cannot support Joho's presidential ambitions because the governor does not believe in himself.
Jumwa said Joho can easily be swayed in different political directions by other politicians and forget his people
Jumwa listed a number of reason why she is not backing Joho in relation to 2022 politics.
"Watu wanakataa kumuelewa Aisha Jumwa kwa nini amekataa kuunga mkono azimio la Ali Hassan Hassan Joho ambaye ametangaza kusimama urais kutoka region ya pwani. Kile ambacho kinafanya mimi Aisha Jumwa nisimuenge mkono Joho ni kwamba he is not serious, hajajiamini yeye mwenyewe," said Jumwa"
The Malindi lawmaker said Joho cannot claim to be the kingpin of the Coast region by announcing his 2022 presidential ambitions but cannot have a strong stand of his own and his people.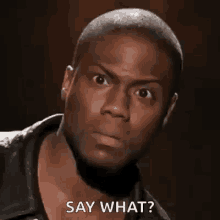 "You cannot pick yourself from the Coast region and say 'I will be going for the 2022 big office' and then say 'if Raila Odinga says take the right route I will take it, if he says take the left one, I will still take it'," she added.
Do you second or disagree with Jumwa's attacks on Joho's Presidential ambition?