Following a publication made by The Standard on Monday that stated that the DPP Noordin Haji uncovered companies owned by Cabinet Secretaries abroad that benefit from government tenders, he is now demanding an apology from Standard Media Group over
Haji, through a letter, indicated that none of the members from multi-agency team (EACC and Assets Recovery Authority) named in the publication joined him in Italy during the trip and noted that the article was untrue.
"I wish to confirm to the public that I am not privy to the alleged information, and the article is therefore grossly untrue," he indicated.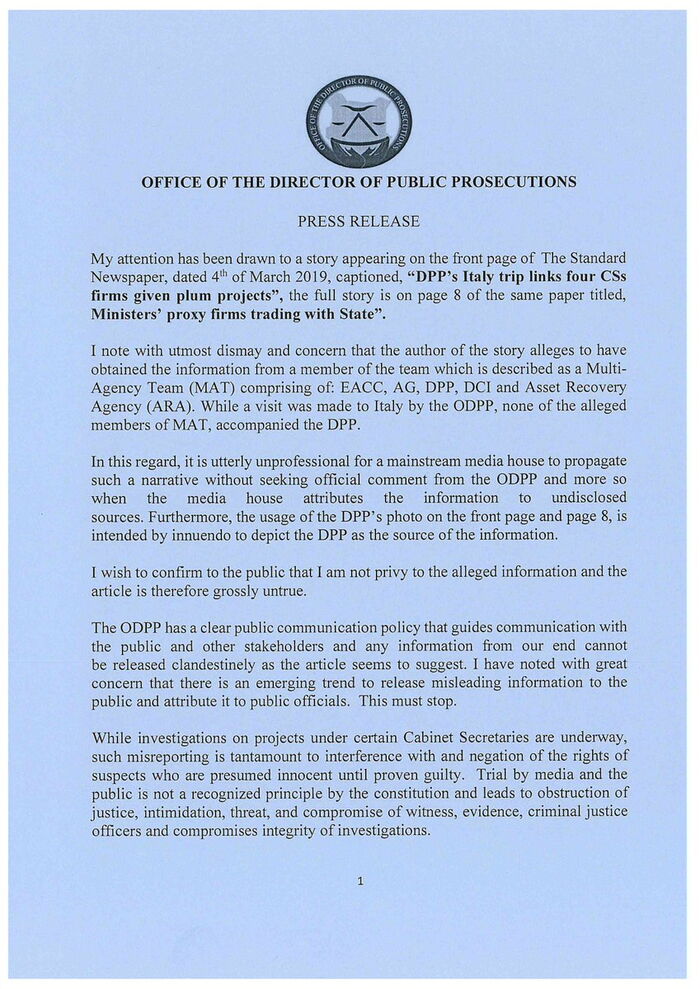 The article alleged that the DPP, together with a team of multi-agency team members, toured Italy and unearthed companies that Cabinet Secretaries used abroad to benefit from multi-billion shillings tenders.
The DPP further alleged that the media house portrayed CSs in a bad light and misled the public seeing that they were already being probed for other cases.
" While investigations on certain projects by CSs are underway, such misreporting is tantamount to interference with and negation of the rights of those who are innocent until they are proven guilty. It read.
Haji demanded an apology from Standard Group regarding the publication lest he takes legal action.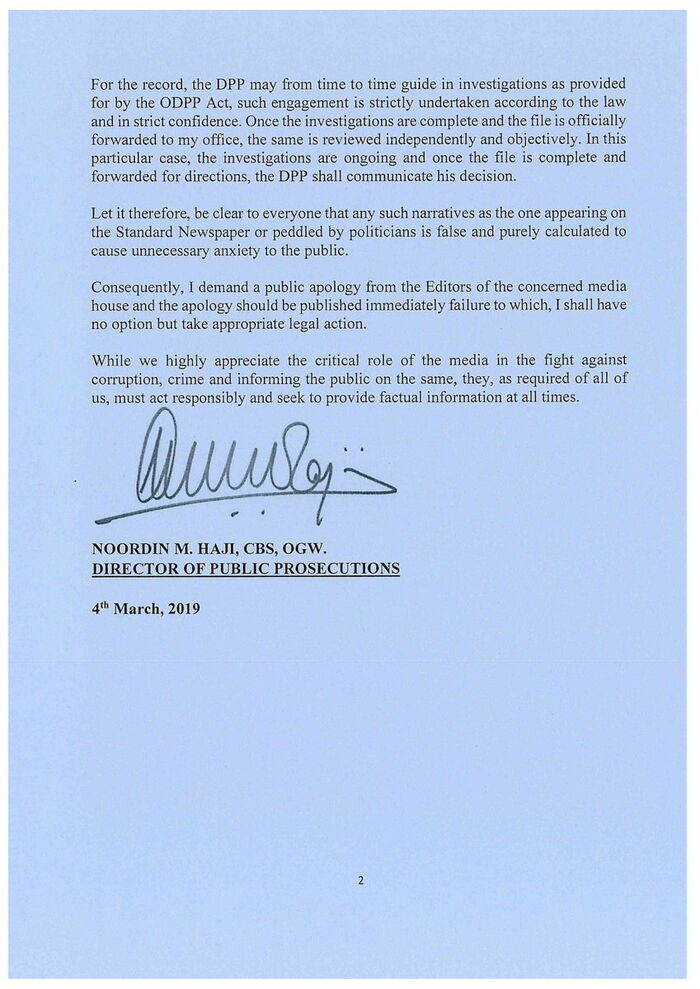 "I demand a public apology from the editors of the concerned media house, and the apology should be published immediately, failure to which I will be forced to go the legal way," the letter indicated.
The article on The Standard portrayed the CSs as beneficiaries of tenders meant for the public.
The publication mentioned that the teams deployed to probe the issue were Ethics and Anti-Corruption Commission (EACC), the office of Attorney General (AG), DPP, Directorate of Criminal Investigations (DCI) and Assets Recovery Agency.