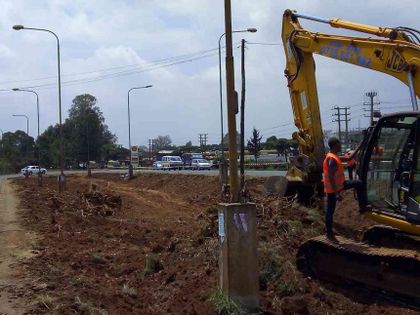 Four administration police officers were seriously injured when a truck they were travelling in along the Amuma-Garissa highway struck an improvised explosive device IED planted by insurgents on Saturday morning.
Police said that their vehicle they were travelling in from Alinjugur AP post in Fafi constituency were burnt down by a fire from the device placed on the road.
Residents said they had a huge explosion and quake from the IED.On Monday, Fafi OCPD John Ogola said that three of the injured officers have been flown to the Forces Memorial Hospital in Nairobi for treatment.
"It's true some officers who were on inter change after completing their stay in the region were injured and investigations are on," he said on phone.
However, he said one of the officers is recovering at Garissa General Hospital with serious leg injuries.They were no fatalities reported so far and the identities of the wounded officers has not been divulged.
Fafi town is 50 kilometres from the Kenya-Somalia border and is governed from Garissa County despite being far from the county headquarters.
The town is also not far from Lamu County where an Al-Shabaab insurgency has been raging for close to five years.