Some relief for Kenyan students as CS Amina listens to students' plea. Sports Cabinet Secretary Amina Mohammed has now said that unemployed university graduates will not be forced to repay their Higher Education Loans Board (HELB) debts. The Ministry of Education is reviewing the Higher Education Financing Policy to make financing more predictable and sustainable.
The CS said only those who are employed will be tracked to repay the funds so that others can benefit. She spoke after distributing sanitary towels to students of Butula Girls Secondary School in Busia county. "If you owe money and you have been working for 10 to 15 years, you need to go to HELB and have a discussion with them on the terms of repayment," she said.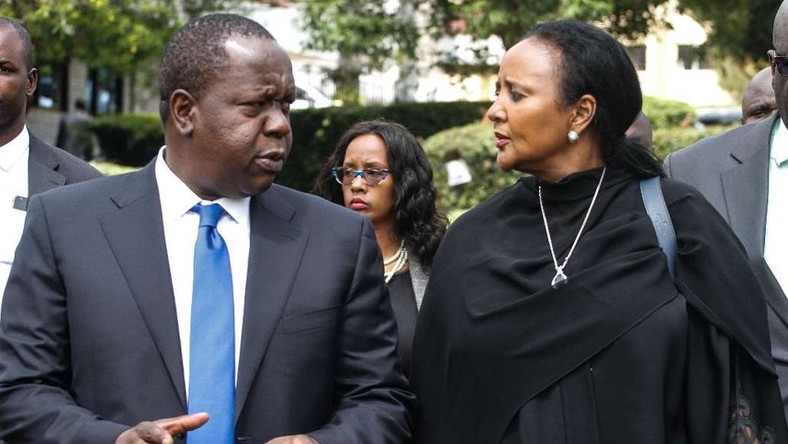 She further explained that the 133 courses being rumoured as "useless" were being reviewed to ensure that they meet the required standards. "No child is taking a course at the University that is useless. The students are undertaking courses that are relevant to the country's economy," the CS added. Earlier, Busia Kuppet Executive Secretary Moffat Okisai faulted the Commission for University Education (CUE) for outlawing the 133 degree courses saying it had demoralised the affected students.
Okisai urged HELB to write off the loans issued to the affected students. "These students are jobless and helpless, where are they going to get the money to repay the loans yet their courses have been outlawed," he said. Meanwhile, two Meru legislators want the HELB Act amended so as not to punish defaulters.
Igembe South MP John Paul Mwirigi and Eala MP Mpuru Aburi have said they will soon propose the amendments to the National Assembly. The two leaders condemned remarks made by Mohamed that the 74,000 HELB defaulters will be tracked down by police, arrested and compelled to repay the loans. Mwirigi said he has drafted a bill to have amendments to Section 15 of the HELB Act of 1995 to have the beneficiaries start repaying the loan after they secure employment.
The Act states that the beneficiary shall be required to make payments, within one year of completion of his or her studies. Mwirigi said the amendments are meant to cushion unemployed graduates from being charged interest on the loan before they have secured employment. "Securing employment is still a hard task. Only a relatively small percentage of graduates secure employment within one year of graduation yet the interest already starts accruing," the MP said. Aburi asked the government to empower graduates before pushing them to settle the loans.The government should offer paid-internships and later job create opportunities to these graduates," he said.