So the tag #PleaseSackTheseCSs was trending for the better part of Wednesday. Going through the tweets, Kenyans were pleading with President Uhuru Kenyatta to fire some of his corrupt ministers.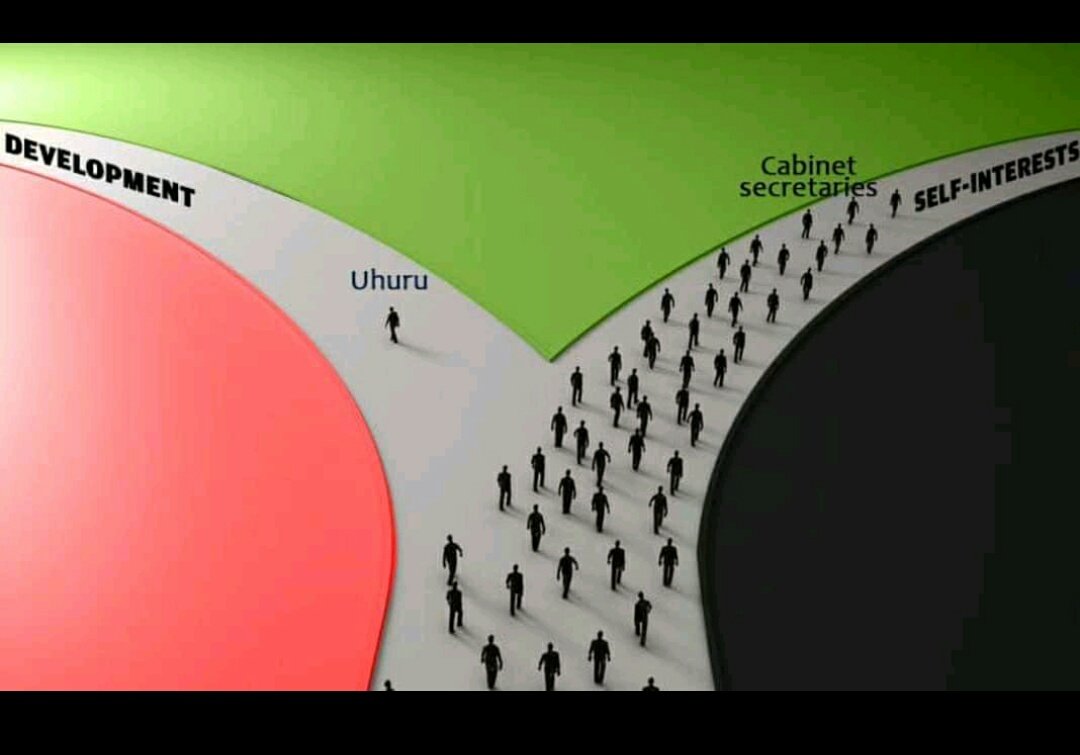 According to a section of Kenyans, the cabinet is the obstacle between the President and his legacy agenda. But is that really true?
Let us not pretend like Uhuru is helpless when it comes to his Ministers. He is solely responsible for hiring them and calls the shots. So why has he not done that?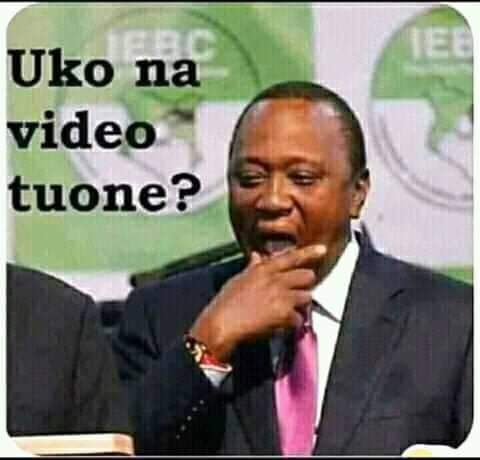 Uhuru Kenyatta is either very corrupt or he just doesn't care. Maybe the ministers are stealing for their master. Do you remember the last time Uhuru fired a minister?
Well I can take you to 2014 when Joseph Ole Lengu was the Interior Minister. The man was a joke. But he was not even fired, he was just replaced and he continued to draw a salary as a CS without portfolio.
Can the President stop these theatrics and just #PleaseSackTheseCSs. To begin with they are his appointees. He knows them and I am not surprised he is a beneficiary. UK is the Commander in Chief and head of the Executive and should easy trace the looted funds but he can't. 🤔— BRAVIN™ (@ItsBravin) February 27, 2019
Uhuru speaks tough about corruption but does nothing. Hassan Wario has been heavily mentioned in the infamous Rio Olympic Scandal but he is still ambassador. Sicily Kariuki was Youth Affairs Minister when more than sh. 9 billion was stolen from NYS. She is now Health CS. Who appointed her?
Uhuru's pet projects -Laptops,Linda mama, Dams, Galana Kulalu, free Secondary education & Stadiums have left him with an egg on his face. It won't be long before he gets completely floored by #UniversalHealthCoverage + National housing. He will never recover. Legacy ni wewe.— Mukami (@Mukami_Mungai) February 26, 2019
President Uhuru is a joke of the highest order. In South Africa he is called the President of memes. To him, corruption is just a meme. I wonder what goes through this man's head.
From Impersonating the President to make sh 8 billion fake money
The big question is how powerful can this men be? Are they just geniuses or they are using some kind of juju?
Who can have the guts to impersonate a head of state? And how did they manage to get Uhuru's phone number? IT experts is that possible?
In a country where billions are stolen everyday, these guys have become household names. I mean we are all thieves, it is just that we haven't got an opportunity to steal.
But the facts that a CEO of a multinational company actually send someone sh 10 million as bribe tells you that this country is beyond repair.
If your name is Tom&you pay KShs 10M as "logistical support" to Dick in the mistaken believe that he is Harry an influential government official whom you expect to extend "favors" to you by influencing state tenders, then you should be arrested & Dick should be made state witness— KIPCHUMBA MURKOMEN, E.G.H (@kipmurkomen) February 25, 2019
So why should you con someone 10 million when you can make sh 8 billion. There is a lot in this story that doesn't add up. But hapa Kenya, usijaribu kufuatilia kitu, utakufa bure kama Jacob Juma.
What is it with this Gender Bill?
For the fourth time in a row, Kenyan MPs failed to vote in the Gender Bill. )nly 174 MPs were present out of the 233 that are needed to participate in the voting.
Your Excellencies @UKenyatta, @RailaOdinga, @WilliamsRuto, the 2/3 Gender Bill is your moment of truth! It's disappointing that your support for the Women Agenda does not reflect on the floor of the House. @HonAdenDuale #GenderBill pic.twitter.com/wrN8JFXdR4— Hon. Esther M Passaris (@EstherPassaris) February 27, 2019
Our MPs are the most greedy lot in the history of mankind. So why have they not passed this bill despite being coerced to do so by Uhuru himself? Does it not favor them.
Last year, a certain Mheshimiwa said that the bill would pave way for slay queens to be nominated into parliament. If that is the case, why can't it be reviewed?
Rest Easy Chris Kantai, But it is time to talk about Alcoholism
Word broke on Wednesday afternoon that veteran rapper Chris Kantai had passed away. The rapper who has been on the low in recent times died
at St Francis Hospital  where he had been receiving treatment since Monday.
Thank you for the great music. Your legacy will live on. Rest easy Chris Kantai… 🕯 pic.twitter.com/d7lrWwSsXI— DJ Joe Mfalme (@DjJoeMfalme) February 27, 2019
Kantai was one of the hottest rappers during his days. His hits Huu ni Nani and Happy still entertain as up to now.
But let's not run away from the fact that he has been struggling with alcoholism in recent times.
Ironically, his death comes at a time when Kiambu governor Ferdinand Waititu has been criticized for awarding ex alcoholics with more than sh. 100 million.
Alcoholism is a serious condition. The good thing is that it is treatable. If only, we could take it seriously, Kantai would be alive today.
I just wish that his untimely demise would open up the conversation around this topic.