The fate of the title race, as well as United's top 4 hopes, could be decided on Sunday when the Red Devils host Liverpool at Old Trafford in a Premier League classic clash.
"We know we're in for a very tough game on Sunday," says Ole. "But I think they know that coming to Old Trafford will be a difficult one. I think they will pay us respect and we will pay them respect." #MUFC pic.twitter.com/OMZkzpTNtp— Manchester United (@ManUtd) February 22, 2019
Ahead of what promises to be an explosive match, here's our combined XIfeaturing players from both teams.
Goalkeeper: David De Gea.
A no-brainer for any impartial football fan, the Spaniard is selected ahead of Alisson. While the Brazilian has settled quite well in the Premier League, De Gea remains miles ahead of his Liverpool counterpart.
Defenders: Andrew Robertson, Victor Lindelof, Virgil Van Dijk, Trent Alexander-Arnold.
Lindelof is the only United man who makes the cut in this four-man backline. While Luke Shaw has impressed this season, Robertson has been more consistent and the Liverpool man gets a nod at left-back. Centre-back Van Dijk and right-back Alexander-Arnold are key players in Klopp's solid defense and there's simply no players at Old Trafford who could rival them for a place in this combined XI.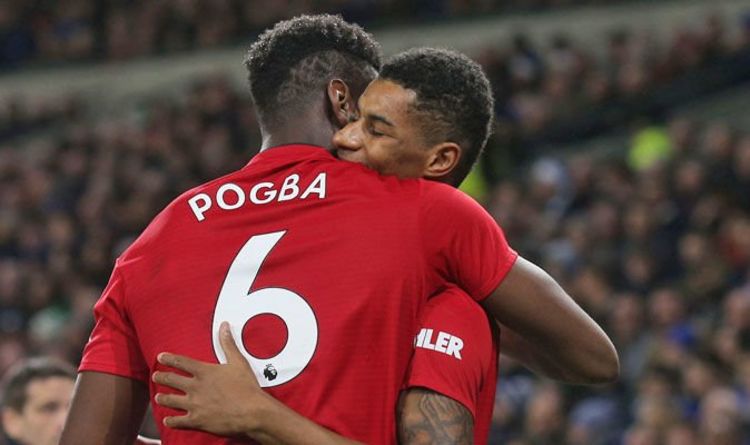 Midfielders: Paul Pogba, Ander Herrera, Georginio Wijnaldum.
Pogba and Herrera are near-automatic inclusions following their world-class displays for United under Ole Gunnar Solskjaer. However, Liverpool's Wijnaldum has been on a hot streak of good displays lately so the Dutchman is selected ahead of Nemanja Matic.
Forwards: Anthony Martial, Marcus Rashford, Mohamed Salah.
Salah is the only Liverpool man who gets a nod in this three-man attacking line. Rashford and Martial, who have been among the best players in the Premier League under Solskjaer, are selected ahead of the likes of Roberto Firmino and Sadio Mane.