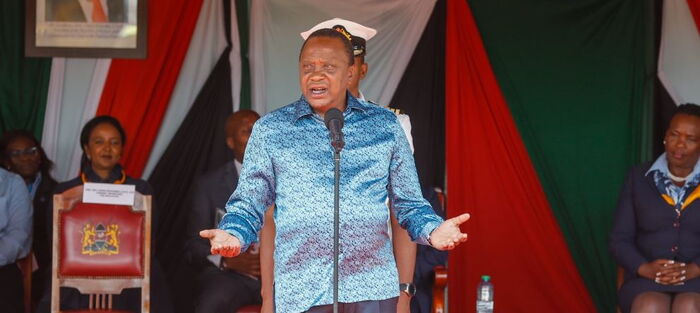 President Uhuru Kenyatta is who is currently serving his last term has not actively publicly spoken of whoever he intends to supportin the 2022 Presidential bid but speaking on Friday expressed he his admiration for the work of female cabinet secretaries terming them as among the best performing in his government.
Speaking at State House during celebrations marking World Thinking Day, the Head of State applauded the female CS who are five in number.
The female CSs are,Faridah Karoney(Lands),Amina Mohammed (Education) Monicah Juma (Foreign Affairs), Margaret Kobia (Public Service, Youth and Gender Affairs),and Sicily Kariuki (Health).
"Some of my best ministers are women. Women understand the basis of servant leadership. Women understand that it is a dedication to the family and the country that matters.
"I pray to God and look forward to the day that I shall be sitting and listening to the first female President addressing the people of the Republic of Kenya," he stated.
He further stated that leadership in any family and in any country, does not exist without the full participation of the women who are naturally gifted with attributes of servant leadership.
He added that Kenyan women, especially the young ones have both a great future and potential conveying that they should always strive to bring out the best qualities in them without allowing to be put down by anybody.
"Nobody should put you down because you are girls on the excuse that you have no capacity.
"What really matters is the commitment to the family and the country. I will continue working and supporting the girl child and ensure women take their rightful place in our society called Kenya," he assured.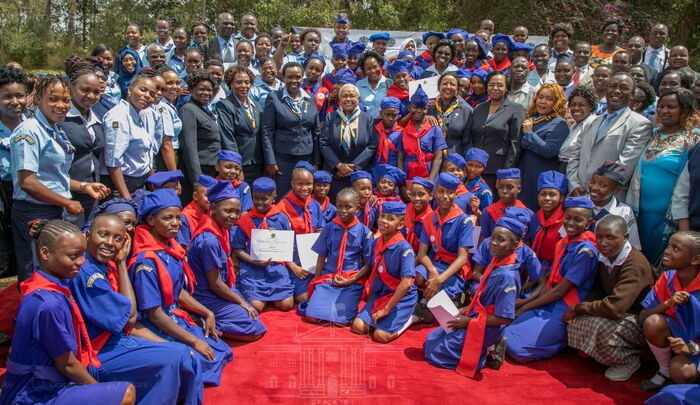 On her part, First Lady Margaret Kenyatta, who is the patron of the KGGA extolled the virtues of dignity, integrity and servant leadership among the Girl Guides and Girl Scouts.
"I applaud you for standing firm, and holding on to the virtues that this movement has come to be associated with: dignity, integrity, service, leadership and patriotism," she stated.
The First Lady added that she was proud and honoured to be associated with a movement that seeks to raise and empower girls and women to develop to their fullest potential as leaders and citizens of the world