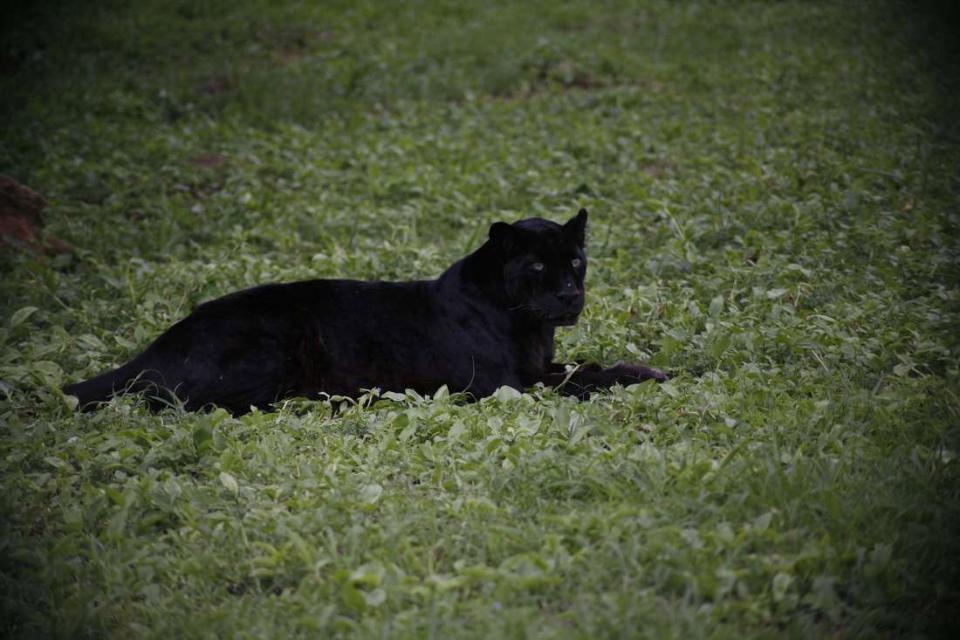 Did you know that albinism also occurs in animals? Well, a rare black leopard was captured on camera in Laikipia, little did Kenyans know that it has melanism.
The condition makes the body produce excess dark pigmentation. It is the opposite of albinism. The image was captured by British wildlife photographer Will Burrard-Lucas.
Trying to be excited about this rare black panther they found but the way this Black History Month been going I wouldn't be surprised if we find out it was just a snow leopard in black face. pic.twitter.com/wvc4ShQUxS

— Roy Wood Jr- Ex Jedi (@roywoodjr) February 14, 2019

Wildlife PS Margaret Mwakima yesterday said the spots pattern for some wild animals are melanistic, albinism or normal. This affects leopards, cheetahs, giraffes and zebras. "The genetic makeup and genetic pool of Kenya's wildlife is evolving," Mwakima said.
The big cat, also known as a black panther, was captured on camera set up to study the dynamics of the leopard populations.
KWS acting DG Dr Charles Musyoki said they have known the black leopards existed in Kenya.
The main areas, where black leopards are found are the Aberdare mountains, Mount Kenya, Mount Elgon and Laikipia.
Musyoki said it is not something new to those in conservation cycles.