Maurizio Sarri wants Jorginho to show his credentials as Chelsea's great dictator in Sunday's Premier League clash at Manchester City.
Both City and Sarri's Chelsea like to dominate possession, with central playmaker Jorginho key to the Blues' style and substance.
That is where Sarri believes the match will be decided, rather than by the likes of Eden Hazard and Gonzalo Higuain for the visitors, or Sergio Aguero and company for the hosts.
Sarri said: "It will be really very difficult to be in control of the match. The match is there (in midfield), more than in the strikers."
Jorginho has made the most passes in the Premier League this season (2,219; no assists), while Fernandinho is key for City, allowing his flashier team-mates to flourish.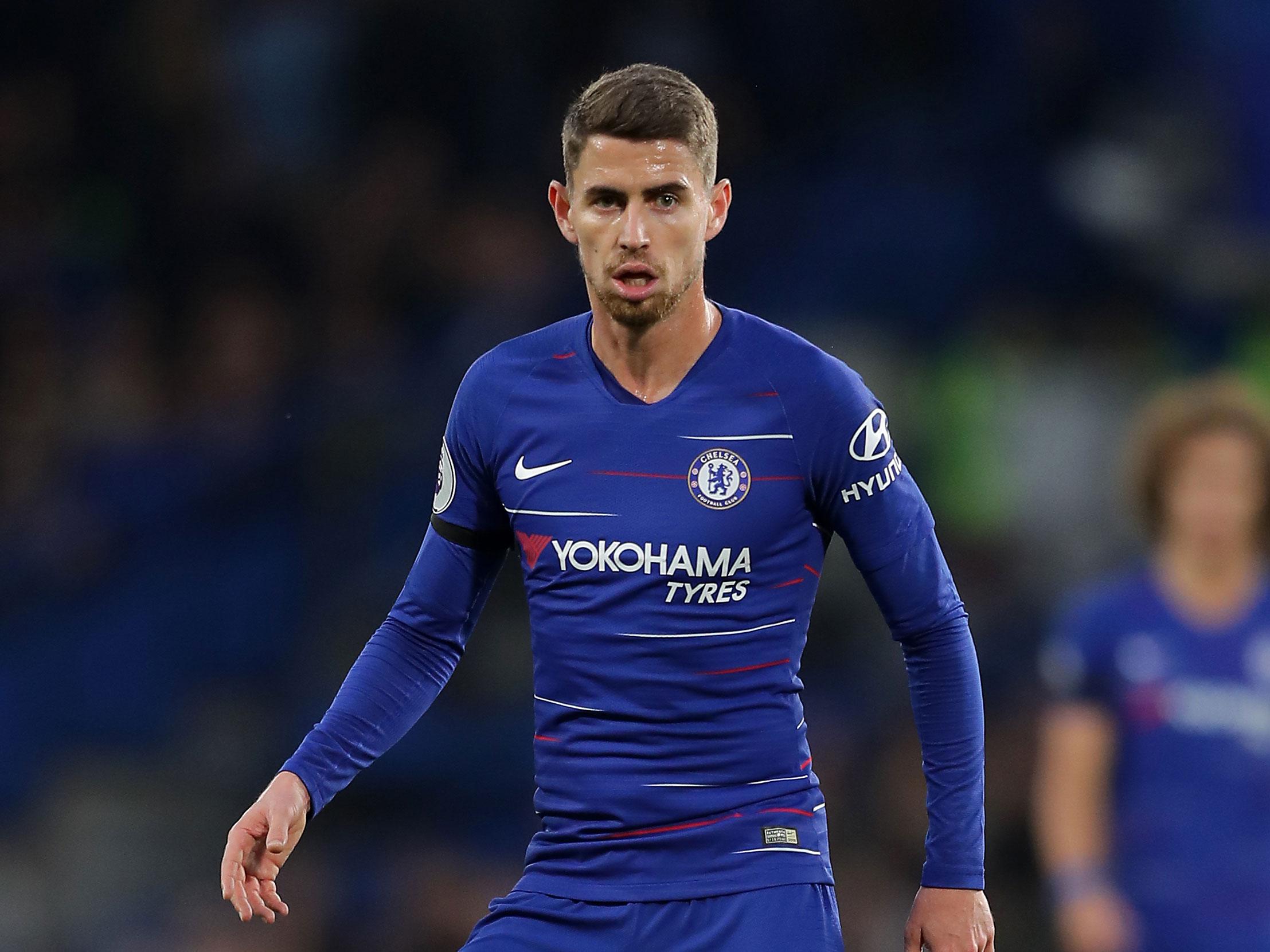 Sarri, though, is adamant stopping Chelsea is not as simple as nullifying Jorginho, who followed him to Stamford Bridge from Napoli; likewise with Fernandinho and City.
"They are able to play if you stop Fernandinho and also we're able to play if you stop Jorginho," Sarri added. "We have options. Maybe they have more options than us because they have worked on this for three seasons.
"But I remember that in Naples it wasn't a big problem if there was a man on Jorginho, so I hope it will be the same here in the future."
The battle for possession will be an intriguing one, with City accustomed to having their own way, especially at home, where they have scored 43 goals in 13 league games.
Sarri added: "I expect Guardiola's team want to always be in control of the match, always in possession of the ball and they're able to do it. So it's a very difficult match.
"We are used to having the ball and possession so on Sunday it will be very different.
"We will try to play our football, but if they are able to play their football, of course, you have to stay lower (deeper)."
Chelsea are unbeaten in seven fixtures against defending champions, having ended City's 21-match unbeaten run in the league on December 8.