Did you ever have that one classmate in school who was never a fan of books but is now very successful in life?
Well, such is the case of Joseph Karue, 41 who is being accused of collaborating with his girlfriend Judy Mungai to kill his wife Mary Wambui, 39.
His former schoolmates at Kairuthi Primary in Iria-ini ward, Othaya, Nyeri, say he completed his primary school education in the 1990s, was never a bright child.
They say it is a mystery how his fortunes changed and he managed to accumulate immense wealth. Though he was born in Othaya, his family later moved to Mweiga in Kieni in the 1990s, about 30 kilometres away. His father was an education officer and his mother a bank teller.
The second born in a family of two boys and one girl is a licensed gun holder and at least three of his extended family members work in the armed forces. A resident said two of his uncles work with the DCI and one is a soldier. His younger brother is a police officer.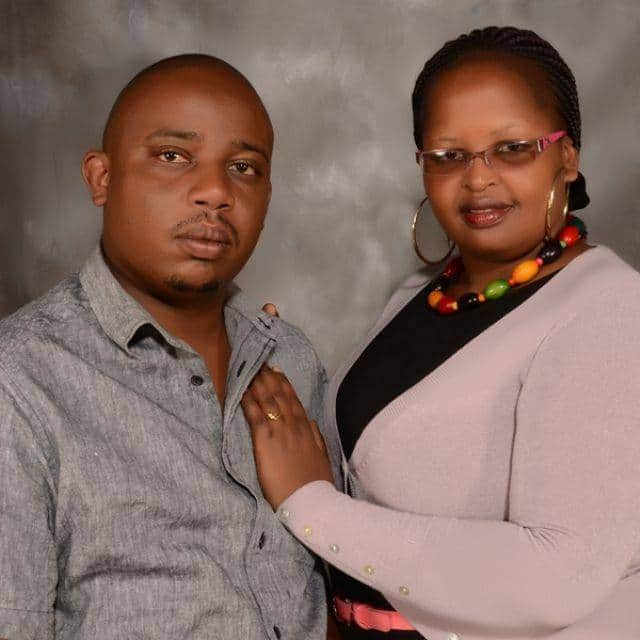 On his Facebook account, Karue says he is self-employed and studied Business Communications at Kenyatta University. But his friends say he started selling timber at Gikomba market, Nairobi, soon after he completed his secondary education.
One George Wambugu wrote on his Facebook page that the suspect was his schoolmate at Othaya's Kenyatta High School, Mahiga, the class of 1999.
Another resident said Karue later joined the matatu sector and had some PSVs plying the Jogoo Road-Buruburu-town, Nairobi. He also supplied electric poles and his friends believe this could explain his wealth.
"We don't know how he became suddenly rich. At 41, he is so rich and far-much ahead of his agemates," one childhood friend said.
"He drives the latest top-of-the range vehicles. During the burial of Iria-ini MCA John Theuri's father, he attended with a numberless brand new Toyota Land Cruiser V8."
Karue's wife drove a Mercedes and operated a hardware store in Kahawa West. Karue does not frequently visit his ancestral home in Othaya. The only house he has there is timber-walled. He owns a palatial home in Nakuru town near Afraha.
According to media reports, the girlfriend stayed in a rented house. She paid Sh60,000 per month.
"No one else in his immediate family is as wealthy as he is," one friend said.
He said Karue is an introvert, only shares his thoughts with people he knows so well.