A member of the Kisumu County Assembly (MCA) spent Wednesday night in police custody after being arrested by the Ethics and Anti-Corruption Commission (EACC) detectives.
Pamela Akinyi Odhimabo, the MCA for Kisumu's Manyatta B ward was arrested over claims of forging her university papers.
The MCA is accused of among others, presenting a fake completion letter from KCA University to the Independent Electoral and Boundaries Commission (IEBC) in order to be cleared to run for the seat in 2017.
The arrest was confirmed by EACC Western Region Deputy Manager Chibole Aura.
"We arrested the MCA for Manyatta B madam Pamela Akinyi Odhiambo after we received a complaint about a forged completion certificate from KCA University," Aura told members of the press in Kisumu.
@EACCKenya has today arrested Ms. Pamela Akinyi Odhiambo, the MCA of Manyatta B Ward, Kisumu for forgery and uttering a false document that was presented to IEBC during the 2017 General Election. The forged document was a completion letter from KCA University. @NationBreaking

— EACC (@EACCKenya) January 30, 2019
"The charges are based on a forgery," he added. The MCA is expected to be arraigned in court in Kakamega today.
"During the arrest, the kind of crowd that was gathered made us have the fear that it might hinder our arraigning her in court. So for purposes of her security and fairness, it is only good we take her to Kakamega," said Aura.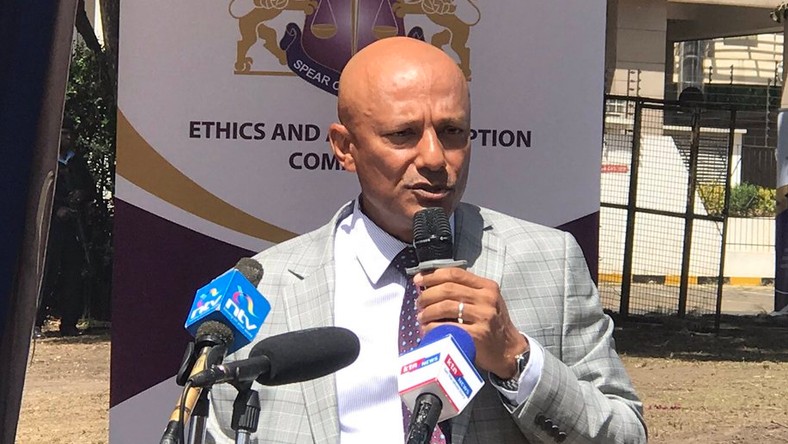 Pamela Akinyi Odhiambo was elected on the Orange Democratic Movement (ODM) party ticket in August 2017.