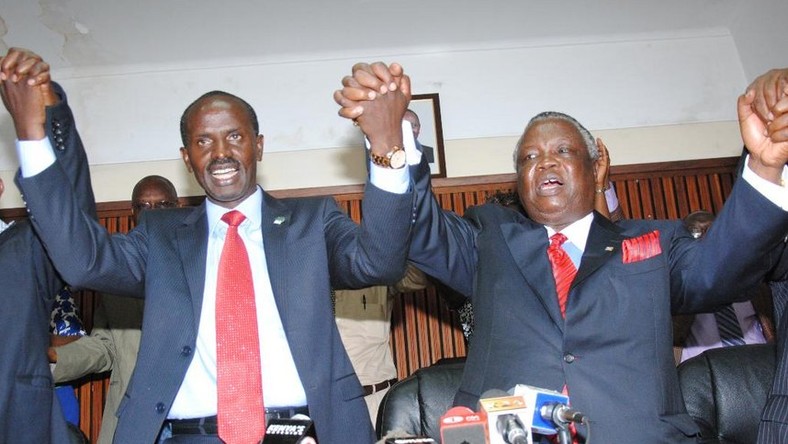 Two is always better than one they say and this is definitely behind the thoughts of two unions that have decided to join hands in fighting for the many involved's rights.
It has been revealed that Kenye National Union of Teachers officially joined Cotu awhile back in a decision made during KNUT's 61st Annual Delegates conference held last year.
The move will unite all workers in the country ilson Sossion said.
"We are here to endeavour to champion for a sustainable work environment. Since Knut has not had an ideal labour centre for years where it can push for labour rights, the union will use the ready support of Cotu," he said.
"We are here to improve the welfare of workers through dialogue and nobody should fear or debate why we have come together."
On Thursday, Sossion once embroiled in a tussle with Trade Union Congress over labour rights said Knut has to secure the rights of workers freely without duress.
TUC had been launched by Sossion after KNUT left COTU in 1966.
"We have not had any pressure from anyone and we owe nobody an apology and if somebody is not happy, look for a swimming pool and dive into it," Sossion said.
"We are here to stay forever and ever."
He said trade unions are a major component of the system of modern industrial relations in any nation.
"Each having their own set of objectives or goals according to their constitutional constitutions and having its own strategy to achieve goals," he said.