Radio Presenter Jalango has warned artists who depend on their media for their success.
This comes after top celebrities were up in the arms blaming the media  for playing more of International songs other than supporting  Kenyan music.
Jalango however says that any artist who is fully dependent on the media proves  that they have nothing in the industry.
The Presenter went ahead and gave the many options that artists can use as platforms for their music and he says that if their songs are not getting any hype on the  other platforms it could mean that something is wrong.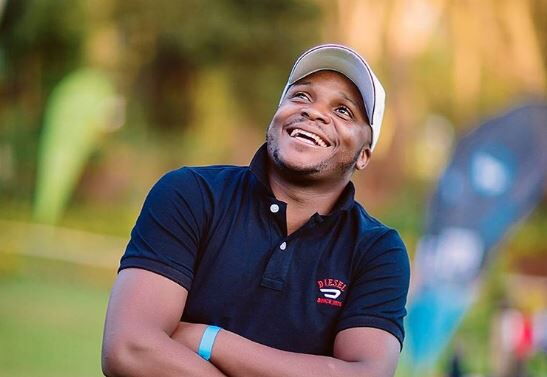 Some Kenyan musicians had requested that the media should at least play 70% of local songs on their shows.
Throwing shade on media personalities was however not the right approach since  Jalango says that they have no say over what goes on air.
Jalango also shared an instance where  he asked Kenyans to come up with a playlist and most of the suggested songs were  Nigerian and Bongo songs.
He also said that for him, he feels that he has been playing his  part and the artists too should do the same.
Kenyans also weighed in saying that they need more of quality music from the artists and not some of the songs that are in the Industry.
Another important aspect that was brought in the picture is on the reception during concerts by local artists as compared to International artists.
Kenyans see that there is a gap and not much support is given to the local musicians.
The discussion continues to attract reactions as some insist that the bottom line is for Kenyans to support their own.
What are your thoughts on this discussion?
sorry to say but most kenyan songs dont even make sense?…before they bother us with this 'support kenyan music this nonsense' they should work on writing and making music that make sense both locally and internationally…shida ni kuandima vitu watu wa nairobi tu wanaelewa?…that others cant' relate with…sijui 'sir godi generous hujazia kadaipa?? then you expect it to sell internationally?..some few ppl are putting in effort ..like '@realshinski, @sautisol , @victoriakimani,@thekingkaka, @namelesskenya and @naiboi and wahu hao…wanaimba sense and they are songs that you can actually listen to ata many years down the line si za kuhit two mins and the next minute you cant stand it
Presenters and Deejays plays a pivotal role in the music industry, ata Kama @jalangoona wenzake wakiendelea kuishi kwa denial, haitatusaidia, let's support own music PERIOD.
@jalangoo if that is the excuse you have…I challenge you to mobilise your fellow radio presenters. To speak with you as one as at now its only saying…ndio you producers wajue you mean business… @thekingkaka the only support I saw was media personality wakishare video ya album launch on insta. Blogger wako macho kungoja the negative Ati the most hipped launch imeflop..kama ngoma nifiti Ni fiti…content ziko kwa @realshinski , @wahukagwi,@vivianne_ke in 2018…wachaneni madharau…@khaligraph_jonesngomazaozote ziko na content mbaya so revisit…heavy J baba…najua unaweza amua tu.