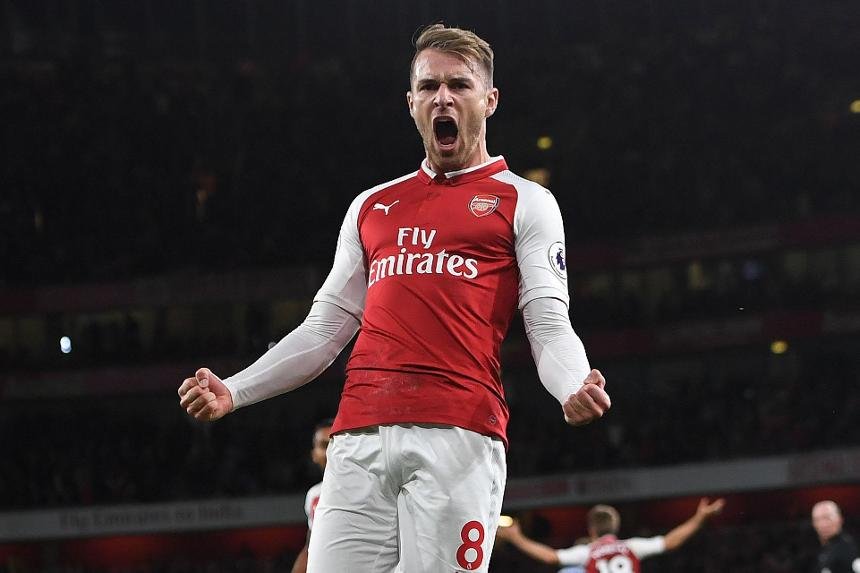 Can Ramsey deliver at Juventus?
Aaron Ramsey is one of the best midfielders in the Premier League. His impressive performances on the pitch attracted interest from elite clubs all over Europe. The Welshman is a great player, however, contract talks with Arsenal have failed is out of contract in the summer.
Juventus have reportedly offered Aaron Ramsey a four-year contract worth £138,000 a week ahead of his impending Arsenal exit.
The Wales international, soon to become a free agent, is believed to have picked the Serie A giants over a string of other clubs.
Arsenal midfielder Aaron Ramsey is set to join Juventus in June after an agreement was reached between player and club, according to Tuttosport. He's been offered €8 million per season for 4 years. #AFC #Arsenal pic.twitter.com/1L0e8ZGIBn

— AFCPressWatch (@AFCPressWatch2) December 31, 2018
Aaron Ramsey has scored one goal and assisted six in eight Premier League appearances. Additionally, he has an average match rating of 7.35 every Europa League game. These stats prove he is a player any manager would want in their squad. It is unclear why Arsenal couldn't agree on a deal with such a crucial player. Juventus has taken advantage of the situation and has agreed with the 28-year-old over a new deal.
According to Corriere dello Sport, the seven-time reigning Italian champions reached an agreement with Ramsey over a contract worth €10 million a year. The midfielder will surely benefit from the deal. Moving to Juventus is an upgrade, no matter which club someone plays for. The Bianconeri is the best club in Italy and one of the best in Europe. Aaron Ramsey will excel in the Serie A, just like he did in the Premier League.
Paris Saint-Germain and Bayern Munich are rumoured to still be in the running to sign Ramsey, but the 28-year-old may officially commit to Juventus in the coming days.
Tuttosport suggests that Ramsey could earn more than £7m a year if his plays more than 70% of Juventus's matches, with a base salary of £5.8m.
Juve are happy to meet the former Cardiff City starlet's wage demands as they do not have to pay a transfer fee due to the Gunners' shock decision to withdraw the offer of a new contract.