Police have killed four men in a car near K1 sports club where they were planning to conduct a robbery, according to a DCI source attached to Parklands Police Station.
The four men have also been linked to the murder of Catholic priest John Njoroge in Kinoo, Kiambu two weeks ago.
According to police sources , the four were trailed by police and killed near K1 Club as they walked for a robbery mission before police stopped them and two pistols recovered from them.
Police said the salon car they were using is the same one they had when they attacked and killed Father John Njoroge Muhia of Kinoo Parish on December 10.
In the December incident, the gang had earlier used a motorbike before jumping onto the salon car and escaped.
Officers from Special Crimes Prevention Unit trailed the men up to the area yesterday at about 4 pm before opening fire as they tried to escape.
Gigiri police boss Richard Muguai said one suspect managed to escape on foot. Witnesses said they heard shouts and orders before gunshots rent the air.
The source added that they had been trailing them for months and had received information about the planned K1 raid.
Two pistols and one homemade gun were found.
The catholic priest was shot and killed by a gang that later escaped with the Sunday offerings that he was taking to a bank.
According to Kiambu County Police Commander Adiel Nyange, Fr John Njoroge of Kinoo Parish in Kikuyu was obstructed by four men who were riding two motorcycles as he drove along a rough road.
They shot and killed him before taking away the bag that had the Sunday offerings and escaped.
"All the money he had in a bag was stolen," Mr Nyange said.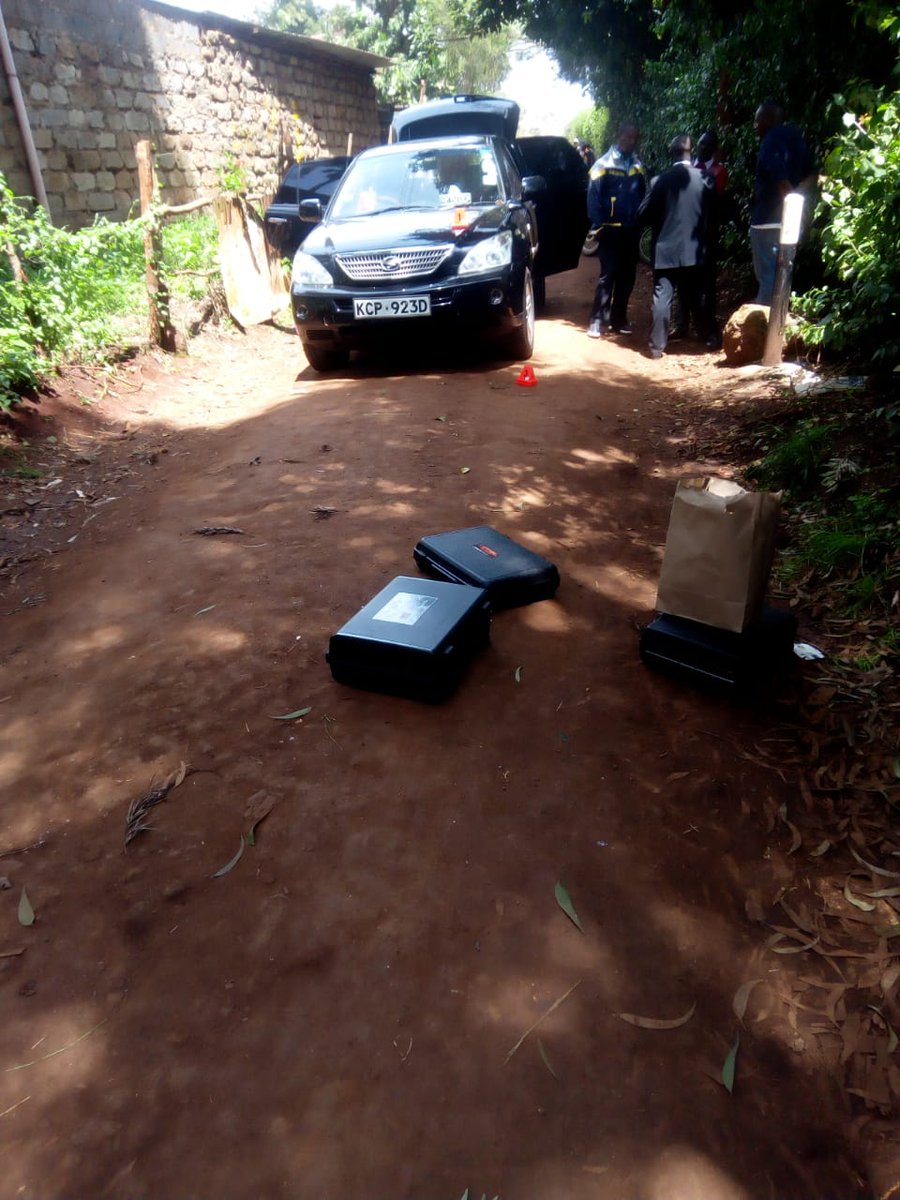 Mr Nyange said that the gangsters, two of whom were armed with pistols, obstructed the priest who was driving a Toyota Harrier car as he navigated the rough road, forcing him to pull over.The police boss said the gang demanded for the bag which was loaded with the money that Fr Njoroge was taking to a bank in Kikuyu Town.
After what police suspect was a confrontation, two of them brandished pistols.
One of the gangsters shot Fr Njoroge in the chest through the car's windscreen before taking away the bag and his mobile phone.