To many people, the Mighty man of God Dr. Prophet David Owuor is the real deal. A miracle worker who has healed several people. He is loved and adored by his followers. In fact to some, he is the promised messiah who will deliver them from bondage.
But there is a group of people who believe Owuor has whitewashed his followers who believe he is the next Jesus Christ. According to Blogger Abraham Mutai, the Prophet leads a cult and does not want to be criticized.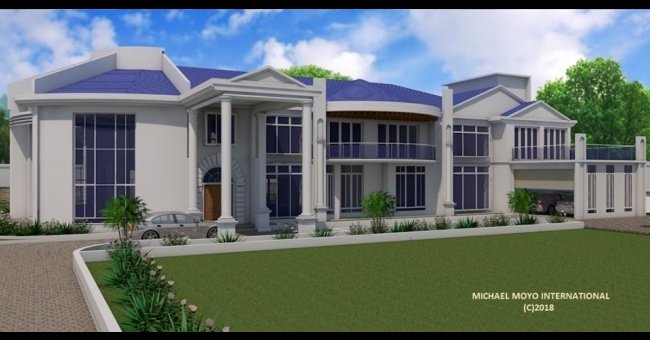 On Thursday, Mutai who also refers to himself as Lord Abraham Mutai took on the man of God accusing him of several things including using intimidation to subdue critics.
Prophet Dr David Owuor leads a cult. He demands to be worshiped and prayed to. We will prove to you. Meanwhile he uses threats of "I will curse you" and intimidation to subdue critics including taking them to court. Dear Owuor, send your curses my way. Gloves off #LetMutaiTweet

— Lord Abraham Mutai (@ItsMutai) December 20, 2018
The blogger went ahead and disclosed that Prophet Owuor, the mighty man of God is building a sh 340 million bungalow in Runda. The house is being constructed by Owuor's followers.
Pic 1 Prophet Owuor's state of art ksh340million mansion at Runda nearing completion. After completion it shall look like pic 2. It has an underground bunker with state of art security features. Being built not at Kibera or Korogosho but RUNDA financed by his poor followers. pic.twitter.com/CovQ6f0avV

— Lord Abraham Mutai (@ItsMutai) December 19, 2018
After posting the pictures, he went ahead and showed how Owuor has been asking his poor followers to contribute for the multi-million project by sending 441 and 882. It is not clear what these numbers mean.
Here is how Prophet Owuor is raising ksh340million from his followers to build himself a mansion in Runda. Pic 1: He sends message to all pastors asking for ksh441 or 882 from all followers. Pic 2 is pastors asking all followers to send ksh1000 to Bank account in pic 3. Gotcha!! pic.twitter.com/P3hWCAW4kb

— Lord Abraham Mutai (@ItsMutai) December 19, 2018
As usual, Owuor's followers have come out in large numbers to curse Mutai.