Inspector General of Police Joseph Boinnet has finally broken the silence around the killing of civilians in Trans Nzoia County and his response may trigger mixed reactions with Kenyans who have in the past blasted the police over extra-judicial killings.
Boinnet defended the police officers in Trans Nzoia County who reportedly opened fire on villagers, leaving four dead and several others injured.
In a press statement released on Monday, IG Boinnet said the two police officers based at Kolongolo Petrol Base were dispatched to arrest a suspect of an assault case that had been reported by a member of the public.
The IG added that the public, of about 100 people turned rowdy and attempted to forcibly rescue the suspect, identified as Dan Juma.
According to Boinnet, one of the officers then reportedly fired in the air in a bid to disperse the crowd, and during the scuffle the handcuffed suspect allegedly fled.
"The crowd then descended on the two police officers with stones and other projectiles, hitting the officer who was armed to the ground, while they attempted to snatch his rifle from him," reads the statement issued by police spokesperson Charles Owino.
"This prompted the officer to open fire fatally injuring two male adults, and they got a chance to escape to the patrol base," the statement continued to read.
However, the members of the public then regrouped and advanced towards the patrol base, forcing the officer in charge to call for reinforcement from the GSU Chepchoina Camp and Endebess Police Station.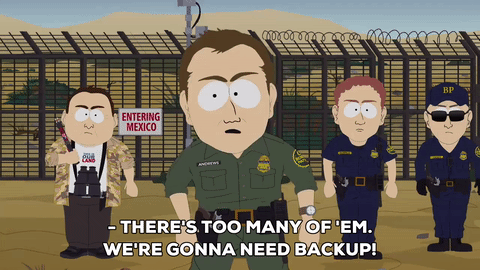 "The irate mob then descended on the Police Landcruiser ferrying the GSU officers smashing the driver's window and hitting the driver forcing him to lose control of the vehicle which landed in a ditch," adds the statement.
"The crowd pelted the officers with stones as they tried to protect the vehicle from being torched. The crowd also smashed the windscreen of two other police vehicles one from Endebess Police Station and another from the Scenes of Crime Unit that had responded to the distress call from Kolongolo Patrol Base."
The police boss further noted that there has been a rise in cases of the public assaulting officers in the line of duty. He further said that attempting to forcibly release a suspect from the police is a serious offence that will call for the use of necessary force "as the law demands."
He also urged citizens to use legal mechanisms in addressing any kind of complains should anyone feel that the police have acted inappropriately in the line of duty.
IG Boinnet also asked the Independent Policing Oversight Authority (IPOA) to probe the incident.
Do you think the statement by Boinnet is in support of extra-judicial killings?