A total of 31,337 candidates out of the 1,032,334 million who sat this year's KCPE exam will be placed in national schools next year, Education CS Amina Mohammed said on Monday.
The number includes all the 12,222 candidates who scored 400 marks and above, 19 special needs candidates and the top five candidates of either gender from every subcounty.
"Their placement will be subject to the choices they made during registration for KCPE, where possible," Amina said.
Today we launched the Form1 Selection Exercise for the 2018 KCPE candidates who will be joining secondary school in January 2019. Today's function speaks to the ongoing reforms in the MoE including efficient marking and release of examination results pic.twitter.com/glqBlC1EWP

— AMB. (Dr.) Amina C. Mohamed (@AMB_A_Mohammed) December 3, 2018
More top KCPE candidates this year were admitted to national schools than last year in a process where performance, schools chosen by the candidate and affirmative action determined who got the coveted slots.
With more than 12,000 students who scored more than 400 marks assured of admission into the 103 national schools, it fell on a committee picked by the Education ministry to determine how the other 20,000 slots in national schools will be shared out.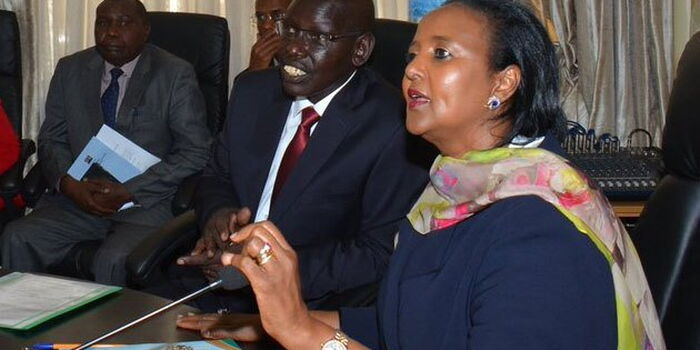 The committee last week decided to use merit, school choice, equity and affirmative action as the key criteria. On the basis of the school a candidate selected, about 14,000 of the 248,000 plus students who scored between 350 and 400 marks were given places.
Another 4,000 students comprising the top five boys and the top five girls from each sub-county were selected to join the schools, ensuring students from marginalised areas were not left out. Some 1,606 students with special needs will also join national schools.
"The ministry has carried out the Form One selection exercise using criteria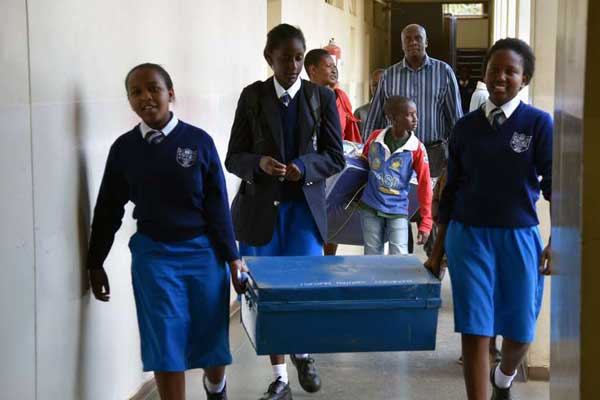 that are fair and accurate. All candidates had an equal chance of getting selected to their preferred schools based on merit, equity, choice and affirmative action," Education CS Amina Mohamed said yesterday.
The top girl Olive Wachira from Riara School and the top Boy Rawlings Odhiambo from Kakamega Hill school, who scored 453 marks each, have been selected to join Kenya High and Alliance High School, respectively. Bildad Olson, who led in the special needs category, will also join Alliance High School.