News anchor Betty Kyalo is expected to make her debut at MediaMax-owned TV station K24.
Betty is expected to headline the station's Weekend Edition.
Managers at MediaMax Network are set to repackage K24's English evening news team with Kyalo set to replace Anjlee Gadhvi, who currently hosts the Weekend Edition from Friday.
Gadvhi might be pushed to Sunday as Betty is expected to take up the 9 pm bulleting on Friday and Saturdays.
Betty is expected to fill the gap left by Richard Kagoe, who joined BBC, and Michelle Morgan, who quit to pursue personal interests.
K24 also poached Rose Gakuo from KBC who is currently hosting the 9 pm prime time news on Monday through to Wednesday.
Eric Njoka, who also doubles up as a mortician, takes over the week alongside Karen Karimi Knaust on Thursday before making a return on Sunday.
K24 is set to undergo an extensive makeover to position itself as one of the leading broadcasters in the region.
The Kijabe Street-based TV station has been giving viewers teasers of what to expect with a series of short clips meant to arouse expectations.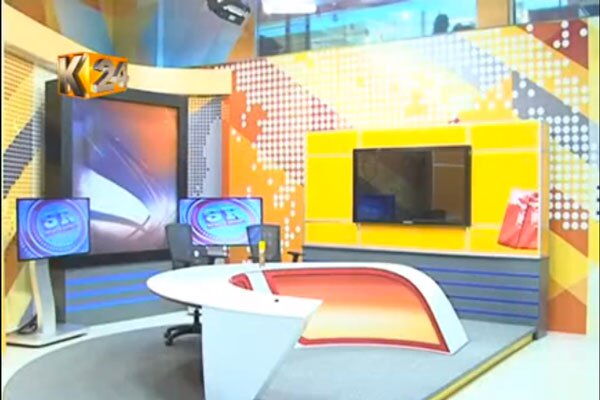 The move is aimed at updating studio equipment, redesigning the television studios as well as possibly introducing brand new anchors and presenters to give the channel a fresh appeal.