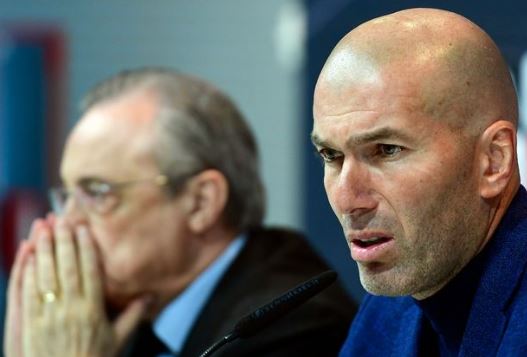 A coach has to be in sync with his players for the to perform well and Real Madrid's stars have had their input in who they want to take the reins at the Bernabeu when Julen Lopetegui is sacked.  Spaniard Lopetegui has become a dead man walking after a horror start to the season, which has seen Real fall to ninth in La Liga.
Real have lost five of their last seven matches in all competitions, winning just once.
The Madrid giants have suffered defeats to Sevilla, Alaves, Levante and Barcelona, along with a shock loss to CSKA Moscow in the Champions League.
The guy was destined to be axed right from the first day.. His name sounded too funny to be the real Madrid coach… pic.twitter.com/uG6KlRWmoc

— onyeka (@onyii255) October 30, 2018
But it was the embarrassing thrashing at the hands of Barca in Sunday's El Clasico showdown when they were annihilated 4-1 at the Nou Camp, which has appeared to have forced president Florentino Perez to pull the trigger.
But if Sergio Ramos, Gareth Bale and the rest of the Real squad had their way, it would be Zinedine Zidane who will resume his spell at the club, according to Sport.
Zidane left in May after claiming a third Champions League crown in a row at the club, citing his reason as the club's "need for change".
Ramos and the rest of the heavy hitters in the squad were keen on Lopetegui's appointment in the summer, after he was pinched from the Spain national team.
They are said to have supported him until his position became untenable in Catalonia.
The group have now turned their attention to Zidane, who has also been heavily linked with Manchester United, although Perez is not keen on the idea and would be expected to flat out refuse to consider the Frenchman's return.
Perez is more keen on the prospect of former Everton boss, and current Belgium manager, Roberto Martinez.
Martinez led the Belgians to the World Cup semi-finals this summer and could be a stop-gap before Mourinho potentially becomes available either later in the season or next summer.
Will Perez hear the cry of the players?