Residents of Mbale, Vihiga county are cheaply selling rice as much as Sh50 for 2kg. The money they get is now being used for entertainment.
The residents mainly young males benefited after a truck ferrying the commodity overturned at Ehedwe area.
A video of eyewitnesses scrambling for rice from an overturned trailer as the truck's driver and his turnboy fought for their lives in the accident scene  shocked Kenyans online.
NTV journalists Trevor Ombija, Doreen Majala, Dan Mule and Zeynab Ismael were on their way from Kakamega heading to Kisumu when they witnessed the 8am accident at Edhewe in Mbale.
Wakenya tukomeshe Ushenzi na Kiburi. Kikosi cha NTV barabarani mashahidi wa kwanza tulikimbilia kuokoa waliokuwa ndani huku baadhi ya wakenya wenzetu wakiiba mchele katika eneo la ajali Ehedwe, Mbale. Maisha au Chakula? Ajali imetokea saa 8.33 asubuhi. Trela KCM 841N pic.twitter.com/CJdB0AbPar

— Doreen Majala (@doreenmajala) October 22, 2018
The journalists rushed to the scene to rescue the injured truck crew even as members of the public scrambled for the free rice.
The trailer from Mombasa was heading for Kakamega when the accident happened. It was carrying sacks of long grain rice packaged in 25 kilogramme sacks.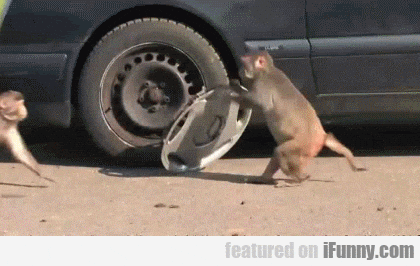 Majala filmed as the crowd scrambled for rice unbothered by the condition of the truck crew at the accident scene.
Pongezi mwenzangu @TrevorOmbija kwa ujasiri wa kumtoa dereva wa trela hii eneo la ajali. @dannmule @zeynabIsmail na kikosi cha @ntvkenya INGOEDITION kwa ujasiri. Nimeshuhudia nikaishiwa nguvu miguuni. Nawatakia afueni dereva na kondakta pic.twitter.com/43C58L9wX6

— Doreen Majala (@doreenmajala) October 22, 2018
This was just one of the many cases where Kenyans rush to accident scenes to scramble for goods, completely oblivious of the dangerous.
For instance, many were shocked when photos and videos emerged in December 2017 showing hundreds of Kenyans collecting spilled fuel from an oil tanker which had overturned at the infamous Salgaa black spot.
For details, checkout ~ https://t.co/ciHaHBdjtD pic.twitter.com/3zzJSJcma3

— @Ma3Route Photos (@Ma3RoutePhotos) December 1, 2016
Area residents could be seen running to the accident scene with jerry cans and buckets to fetch the free fuel and in the process, put themselves in grave danger, considering the fuel they were harvesting could easily catch fire and burn them alive.
Are Kenyans just with what they spend or are they drunk with looting??