Women senators are concerned about the rising cases of violence against young women.
The Kenya Women Senators Association (Kewosa) which met in Eldoret on Thursday urged the DPP to prosecute the perpetrators.
Chairperson Mary Seneta Yiane and 10 other senators said there is an increase in murder, rape and defilement cases. They also decried violence against boys.
They cited the recent murders of Sharon Atieno, Merbel Kaplon and Monica Kimani.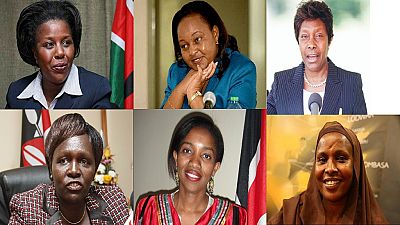 "We believe many cases are not reported. We condemn the violence and call for restraint," Yiane said.
Nominated Christine Zawadi said society is to blame for the violence. She said Kenyans need to strive for a morally just society free from such violence.
Zawadi said courts must give stiff penalties to offenders.
The senators said they would team up with other groups to sensitise society on the need to stop violence.
Yiane advised young girls to be careful and to avoid being involved in dangerous relationships.
"Parents must play their role of counselling their daughters," she said.
The senators said they will seek to strengthen the legal framework against violence.
At the same time, they also opposed calls to legalise marijuana.