It's only September and Manchester United are already 8 points off the pace. Jose Mourinho said in the pre-match press conference that he expects this to be a tough season and that's exactly what it's looking like.
The Red Devils enjoyed a lot of time on the ball but it was the visitors who threatened to pull ahead. However, De Gea kept them at the gate and Fred opened the scoring for Mourinho's men with a delectable finish at the end of a sweet touch by Paul Pogba.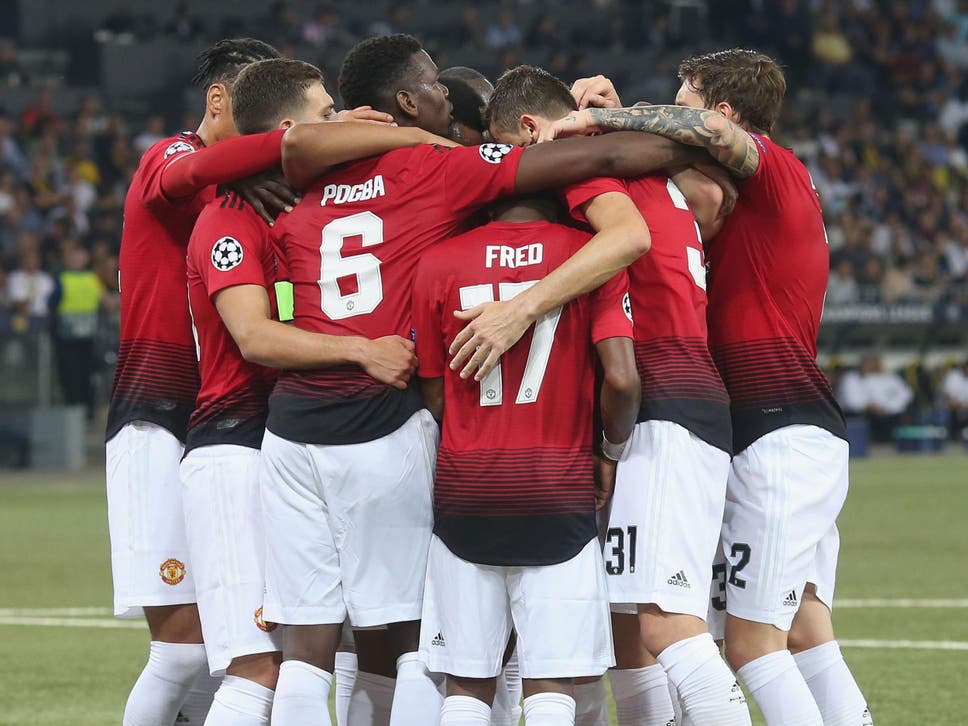 That goal came much against the run of play and Wolves' goal came in similar fashion. In the second half, United kept the intensity high and a sustained spell of pressure came to nothing as Pogba lost the ball near the halfway line and Wolves broke on the counter and Moutinho found the top corner.
Let's take a look at why Manchester United could only muster a point from the game.
Fred and Pogba have a good outing
It's a day he'll never forget. Fred was started in place of Nemanja Matic who picked up a red card in the last knockings of the game against Watford at Vicarage Road. He combined well with Pogba and with him in the lineup, the Frenchman looked menacing everytime he broke with the ball.
Pogba was on top of his game more often than not, once gliding past 3 Wolves players after everyone thought he had run himself into a blind alley. Pogba kept creating chances as well.
Fred came really close to taking his tally to 2 goals but his long range set-piece curler was kept out thanks to a stunning save.
This is how Pogba should be playing for United and the game suggests that Fred and Pogba could go on to be an effective pairing at the centre of the park.
Manchester United's defensive issues
Don't get me wrong. Smalling is playing his heart out these days. Lindelof looks to be trying his best but this inability to stand their ground when teams hit them on the counter is going to lead to a lot of goals this season. United defenders often retreat offering vast areas of space in dangerous areas and that's exactly how Wolves got their goal.
There has to be more aggression about the midfielders when they're tracking back. And it hurts to say, but Valencia offers nothing to this team other than his experience now.
He looks laboured and hardly ever goes past a defender anymore. Crosses from the right wing are a rarity. Valencia is always looking for an in-field pass and thereby forcing United narrower in the final third.
Dalot is not one for the future. He needs to get into this team right now and provide some spark on the right wing. Luke Shaw is still at it though and put in a solid performance at left-back.
Frontline needs a shuffle
Romelu Lukaku was far from his best. He missed the goal from 6 yards out after Pogba whipped in a beauty from the left flank towards the business end of the game. Fortunately for him, he was flagged offside and the goal wouldn't have counted. But United fans would be worried. While he has scored 4 goals this season, he has missed a few sitters and it really is starting to be a cause of concern.
Alexis Sanchez is desperate to get going but the curse of the United no.7 kit seems to be wearing him down. He just doesn't seem to fit into United's dynamic upfront. Anthony Martial and Marcus Rashford need to be given chances now as Sanchez is offering nothing of note in attack.
Lingard was all lungs once again and even tested the keeper from range. He combines well with Pogba and Fred but is lacking the quality in the final third to split open defences with his passing.