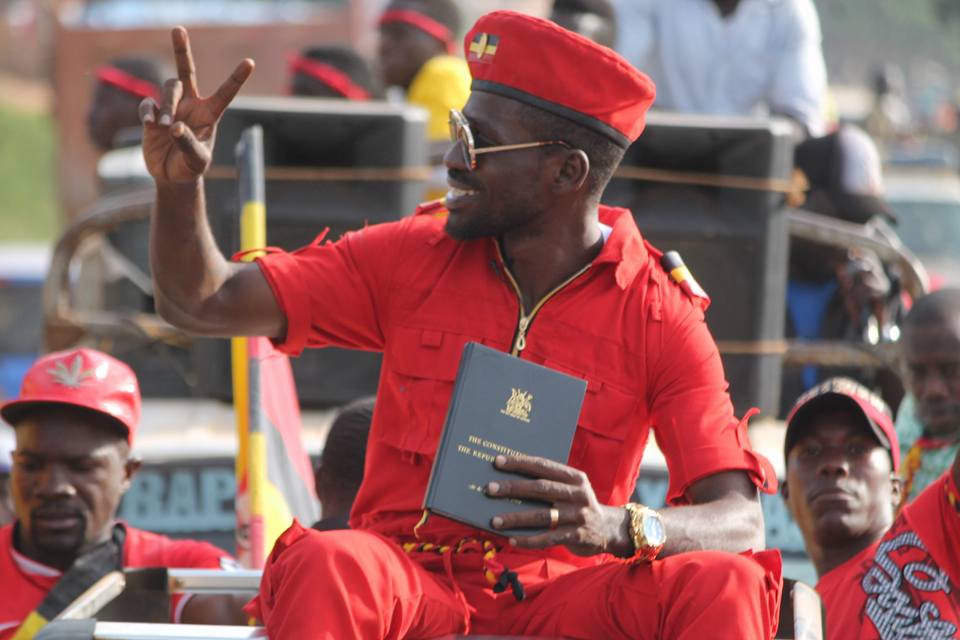 Uganda's firebrand politician Bobi Wine, was arrested immediately he touched down in Entebbe Airport.
Acccording to Uganda's National Newspaper Daily Monitor, the self proclaimed Ghetto President was put in an army car and driven away.
Bobi Wine picked from Entebbe airport and put in army car #BobiWineReturns #MonitorUpdates

— Daily Monitor (@DailyMonitor) September 20, 2018
Police had earlier reported that they would escort the MP to his home. According to the media centre police said: "On his arrival, the MP will be received at Entebbe International Airport by his immediate family. He will be availed security from the airport to his home." Police said they would ensure law and order for all road users and maintained that "there shall be no unlawful rallies, processions and assemblies"
It is not yet clear if Wine was being escorted to his home in an army car or for another dose of torture from the dreaded Museveni army.
Earlier on, Bobi Wine's brother Eddie Yawe was also arrested on his way to the airport to pick his brother and is currently being held an Entebbe Police Station.