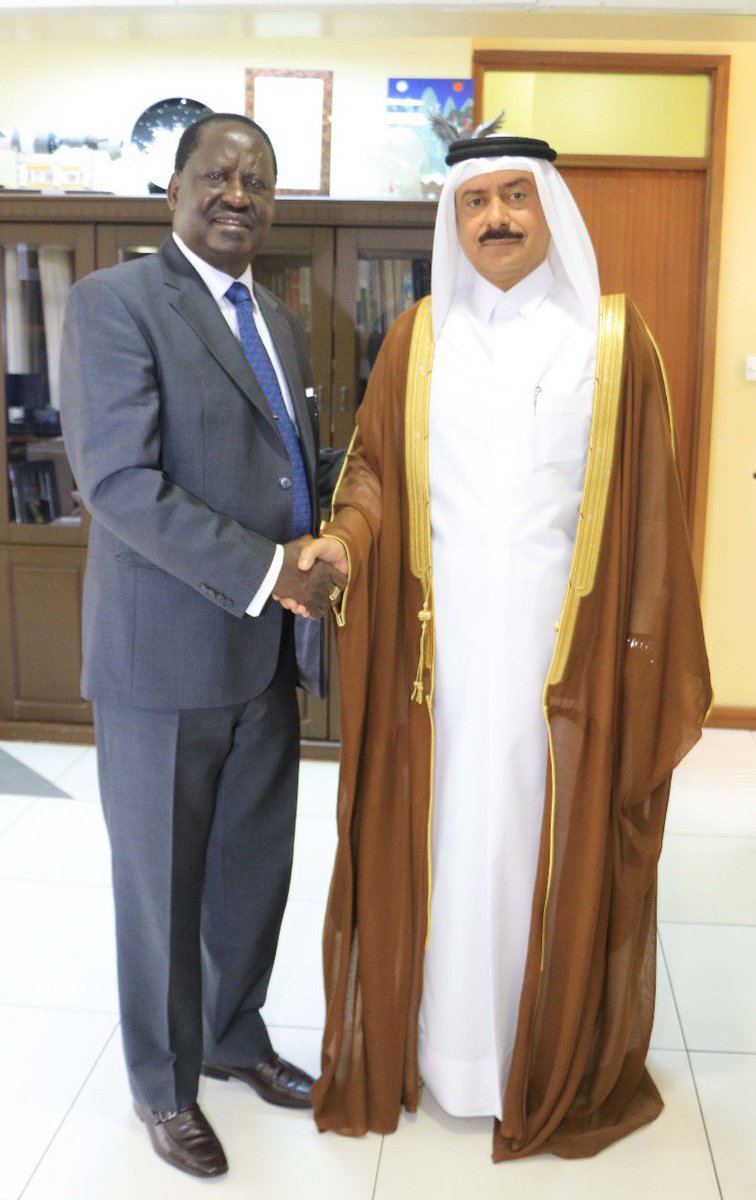 Former Prime Minister Raila Odinga posted on social media that he met the ambassador of the State of Qatar to Kenya Bin Ali Al-Dosari and all Kenyans wanted was for Baba to ask him about the fuel crisis.
A biting fuel shortage has hit parts of the capital Nairobi as the strike called by petroleum transporters protesting against new government tax enters its fourth day.
The Ambassador of the State of Qatar to Kenya Jabr Bin Ali Al-Dosari called on me at Capitol Hill sq this morning. pic.twitter.com/TNJHm49lFC

— Raila Odinga (@RailaOdinga) September 6, 2018
On Wednesday, many stations across the country reported dry pumps, with those with the precious commodity, mainly diesel, experiencing long queues of motorists seeking to fill up. On Thursday, many lacked both diesel and petrol.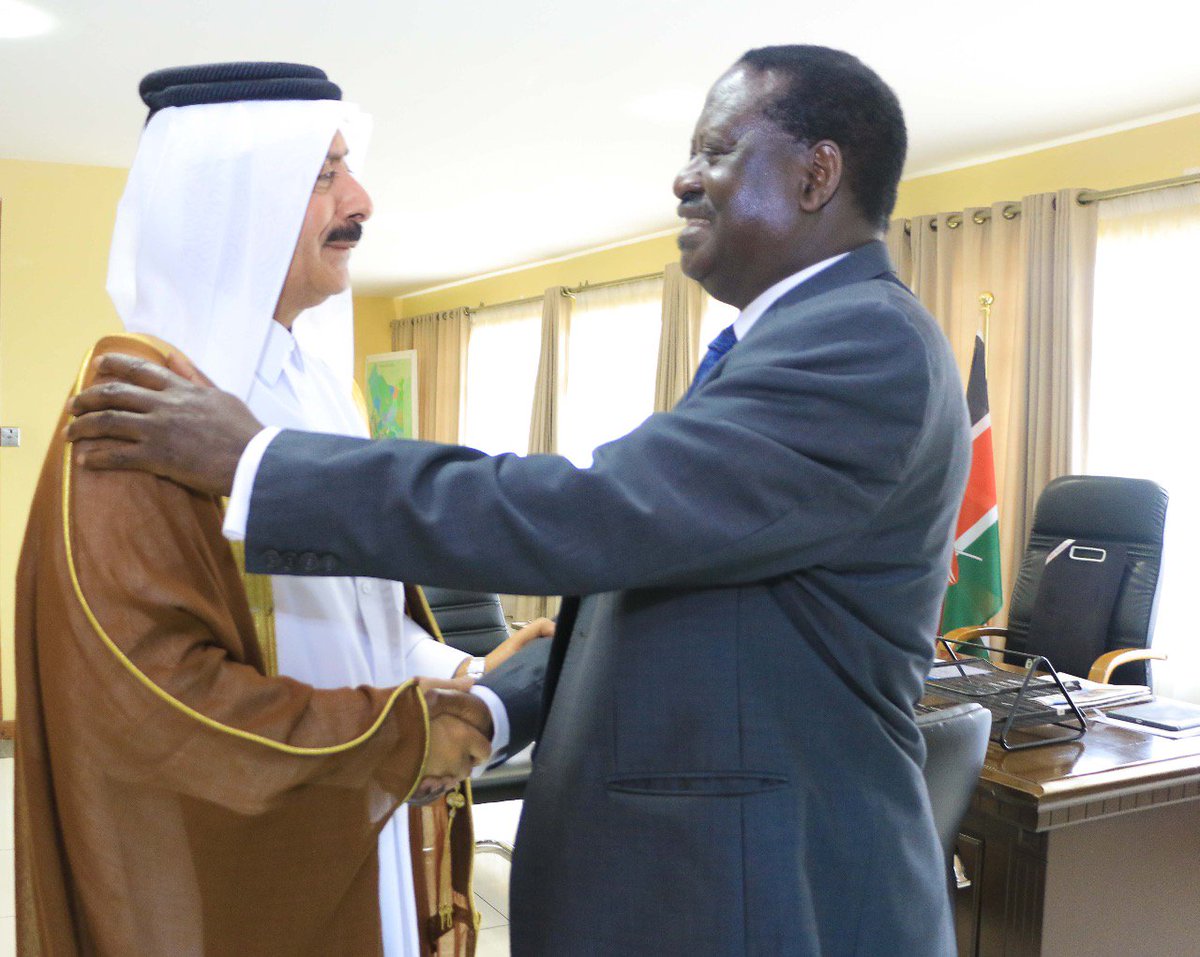 Matatu drivers have also indicated that they have been experiencing difficulties in getting the said commodity in several stations.
The new 16 percent VAT has also triggered fare increases, especially for long-distance travel, while millers have announced plans to raise prices of wheat and maize flour.
In the Mt Kenya region, stations are running out of fuel following the ongoing strike by the distributors.
And now Kenyans are demanding that Baba intervenes for them. A section of Kenyans told Raila to ask the Qatar ambassador to implore his oil rich country to at least give us a little fuel.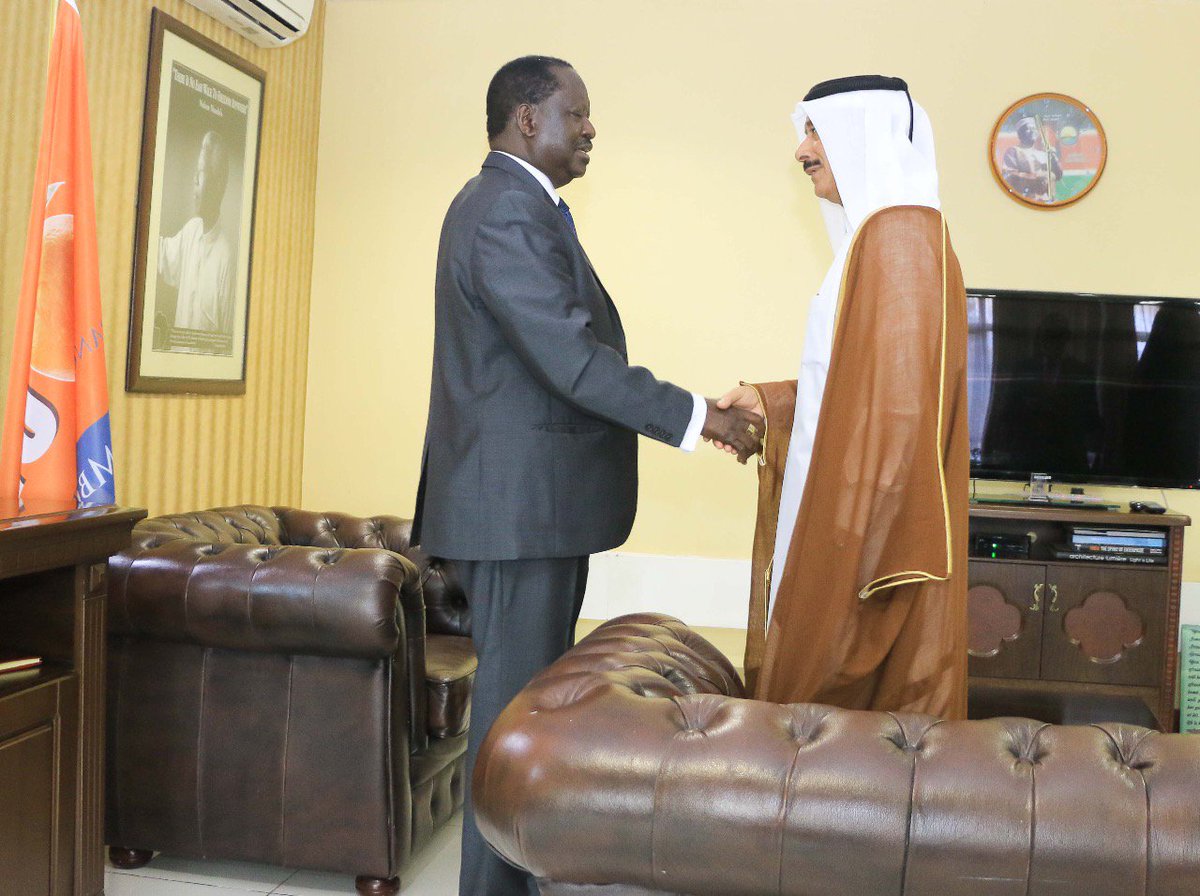 Here is what Kenyans said on Social Media:
Tell him mafuta inatusumbua sana! Only that. Saidia nchi please.

— Benji Ndolo (@BenjiNdolo) September 6, 2018
Baba huko kwao fuel is cheaper than water, we can do a trade-off…watupee mafuta tuwapee maji na some vichwa maji leaders we have

— Hosea Ojuang' (@hosea_ojuang) September 6, 2018
Baba, bei ya mafuta

— Offended Citizen KE (@OdhiamboEo) September 6, 2018
the fuel!!!

— kukoh (@mwangikuko) September 6, 2018
I bet mliongelea mafuta…ambia hao wasee watujazie na surplus zao….tutashukuru

— JoskeyYongo (@JoskeyY) September 6, 2018
Baba tumia power of handshake tunaumia being ya mafuta

— Hank Henry Tbag (@HankTbag) September 6, 2018