Anti-corruption Magistrate Lawrence Mugambi has found himself on the receiving end of some life threatening tackles after he failed to halt criminal charges against Deputy Chief Justice Philomena Mwilu as had been directed by the High Court.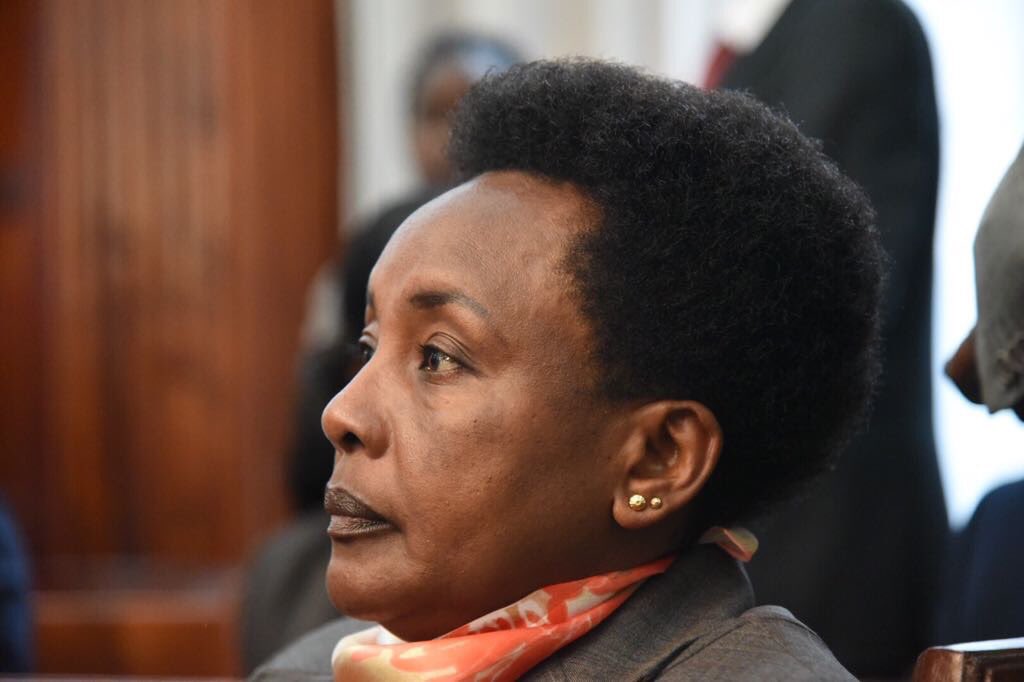 The Magistrate ruled that the matters orders by High Court temporarily blocking the DCJ's casedo not apply to the case before him. He said that there was an error in the case number.
"I don't want to amend the orders of the court, that will be trespassing on dangerous areas. I am only guided by an order that is clear and specific. So this order, in my view, does not apply to this case," ruled Magistrate Mugambi.
And now Kenyans believe that the Magistrate is acting under someone's instructions, since making such a big issue based on a small printing error cannot just happen.
A section of Kenyans also don't understand why a Magistrate can disobey a court order from a superior court.
The following are some of the reactions from Kenyans on Twitter.
This is well targeted and even Magistrate Lawrence Mugambi has refused to obey the orders of the High Court with a very vague reason as to why he can't obey the orders.

— Robert ALAI, HSC (@RobertAlai) August 29, 2018
Lawrence Mugambi not waiting for Orengo to finish and cutting short and making ruling without waiting for a response or submission from the @ODPP_KE

— Robert ALAI, HSC (@RobertAlai) August 29, 2018
Lawrence Mugambi even making submissions for the prosecution. Interesting that even without proper submissions from the prosecution, he had made his mind.

— Robert ALAI, HSC (@RobertAlai) August 29, 2018
News Update
The case number error in High Court Judge Chacha Mwita's orders, suspending prosecution of DCJ Philomena Mwilu that anti corruption court magistrate Lawrence Mugambi want rectified. @citizentvkenya pic.twitter.com/yUkI7tOtiZ

— Francis Gachuri (@Fchurii) August 29, 2018
chief magistrate lawrence mugambi has refused to obey high court order by judge chacha mwita .this is a rigged witch hunt we shall visit
judiciary
dcj mwilu

— daretodream (@PAULmai19370169) August 29, 2018
A Law court Magistrate publicly disobeying a High Court judge over DCJ Philomena Mwilu's case clearly means Lawrence Mugambi is acting under strict orders from the Executive. This is not about war against corruption anymore. THEY HAVE REVISITED.

— susan njagi (@SueKE254) August 29, 2018
Not so fast says Magistrate Lawrence Mugambi as he rejects Justice Chacha Mwita ruling to suspend criminal proceedings against DCJ Philomena Mwilu.

Daggers have been drawn, res lines crossed. Kenya's judiciary system being used to settle scores.

Maraga is next!

— A Karani Onsomu (@erwoti) August 29, 2018