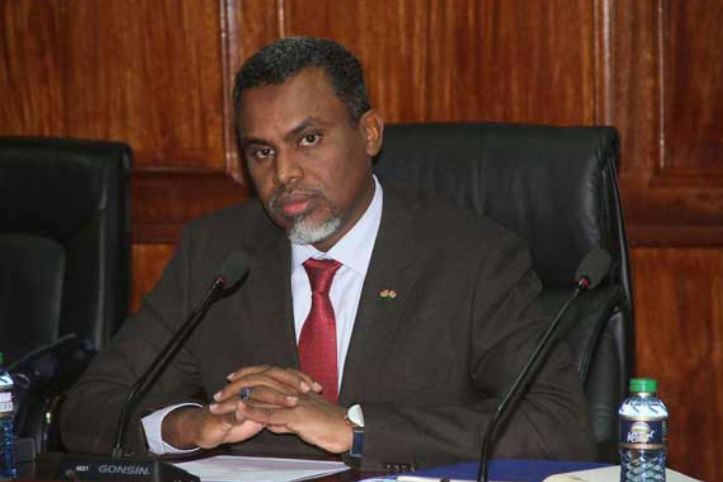 Director of Public Prosecutions Noordin Haji has been asked not to apply selective justice when dealing with corruption matters affecting top government officials.
One Kenyan has moved to Social Media and asked the DPP to arrest his father, former Garrissa Senator Yusuf Haji for grabbing land belonging to Malindi State Lodge.
The daring Kenyan also asked Mr. Haji to arrest President Uhuru Kenyatta's sister over the infamous disappearance of Ksh 5 billion in the Ministry of health in 2016.
Noordin Haji's father grabbed land belonging to Malindi State Lodge. Uhuru Kenyatta's sister masqueraded as person living with disability & carted away 5B maternal health funds. You ask why they aren't being hauled to court. You're told you're a corruption apologist.

— Gabriel Oguda (@gabrieloguda) August 29, 2018
The Malindi State Lodge, a property that sits on eight acres of land belonged to the government before it was awarded to a senior government official under very dubious circumstances.
A report by a committee investigating government property in the early 2000 revealed that the lodge had been awarded to a former government Minister, though the name of the Minister was not revealed. Yusuf Haji served as Minister of Defence in  the Kibaki and Moi eras
A company associated with President Uhuru Kenyatta's close relatives, which has been named in the Sh5.2 billion Afya House scandal, was listed in the Treasury's roll of companies that should get preferential treatment for tenders reserved for the youth, women and the disabled.
Sundales International Limited, whose directors include the President's sister Nyokabi Kenyatta Muthama, and cousin Kathleen Kihanya, is named at number 1,790 on the Public Procurement Oversight Authority's (PPOA) 2014 roll of "Disadvantaged Groups" that should receive preferential treatment when they bid for tenders.
President Kenyatta directed in 2013 that 30 per cent of all government tenders should be allocated to the youth, women and disabled people.