Good morning,
US President Donald J Trump on Wednesday pulled an African-like presidential stunt after he falsely claimed that he had won the U.S. election with millions of votes still uncounted.
Trump, who was by Wednesday evening trailing his opponent Former Vice President Joe Biden by a sizeable margin, sensationally alleged that the 'system' was trying to find votes for the Democratic candidate without providing any evidence to back his claim.
But how many times have we heard such statements from African politicians who believe that winning is their birthright?
Whether Trump's concerns are justified or not, this is an indication that the US democracy is not as pure as the world's largest economy usually portrays it to be even after close to 250 years as a democratic country.
This leaves us wondering; should we start sending our very own African Union (AU) delegates to observe the developed countries elections as they do in this continent?
Do you think the US election is fraudulent? Do you expect President Trump to eventually contest the election and call for a recount especially on the battleground states?
Here are the stories making headlines on Opera News today:
50% Nairobi, Mombasa Residents Have Covid Antibodies – Kemri
Almost half of all people in Nairobi and Mombasa have already contracted Covid-19, the Kenya Medical Research Institute suggests after analysing blood antibody tests.
Kemri Wellcome Trust says 30 to 40 per cent of the population in the two cities and surrounding counties is probably no longer susceptible to the virus.
Miguna Stirs Internet After Offering to Swear in Trump as People's President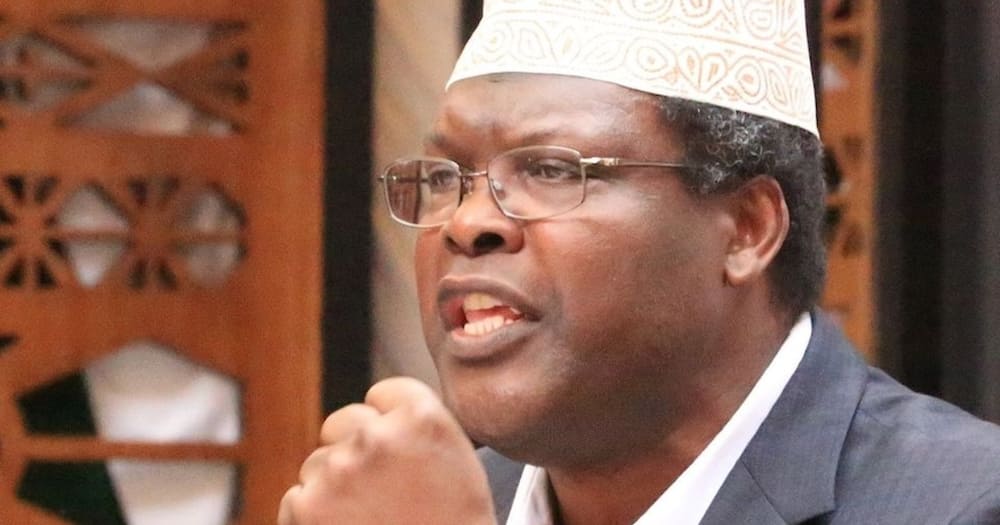 Combative Kenyan lawyer Miguna Miguna has stirred the internet after offering to swear in Donald Trump as the United States People's president.
While offering his services, Miguna said he is an experienced barrister and solicitor in USA's neighbouring country Canada and could do the job for the 74-year-old who has expressed dissatisfaction in the outcome of the poll results.
Lawyer Gicheru's Wife Reveals Why Her Husband Was Forced to Surrender to ICC
President Uhuru Kenyatta on Wednesday suspended all political gatherings for 60 days to curb the rapid spread of coronavirus in the country. Do you think the politicians will heed to this order given their past defiance?