Good morning fellow Kenyans,
Just a few days after President Uhuru Kenyatta announced the end to the cessation of movement in Nairobi and Mombasa among other reduced restrictions, we have registered a record 447 positive cases of the deadly coronavirus.
The main concern, however, is that the worst is yet to come with the Ministry of Health (MoH) projecting peak for the virus infections from August through to January.
Moreover, authorities have warned that hospitals countrywide are likely to be overwhelmed in the coming weeks, with reports already indicating that most COVID-19 patients are being sent away to undertake home-based care.
If you read a piece by renowned CNN journalist Richard Quest about his recovery journey from the virus, you will agree that despite the virus having an arguably low mortality rate, its long term effects on patients who recover and the society as a whole will be felt for years to come.
Quest, who had very mild symptoms before his recovery over two months ago, termed the virus as a 'tornado with a very long tail'  which leaves a trail of chaos, confusion, coughs, wreaking damage to each organ it touches even after recovery.
To make things worse, Quest said he is "discovering new areas of damage" in his body including extreme clumsiness, a possible sign of neurological damage believed to be induced by the virus.
Therefore, even as we appreciate Kenya's relatively low death trail from the virus, the over 90% asymptotic patients should be a cause for concern if the sentiments by some of the patients recovering are anything to go by.
Here are the stories making headlines on Opera News today:
Inside Luxurious Jet Uhuru Hired to Pick Raila [VIDEO]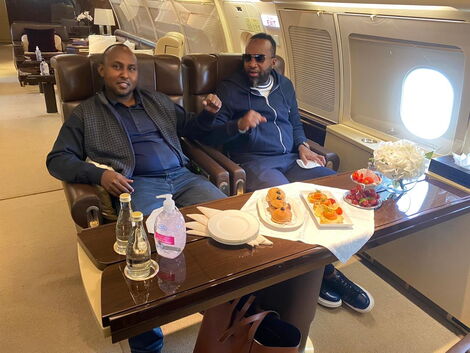 President Uhuru Kenyatta hired a luxurious private jet to pick ODM leader Raila Odinga from Dubai after the latter underwent a surgery to treat a nerve disorder that had affected one of his legs. This was a special trip as international flights in Kenya are set to resume on Saturday, August 1 after Kenyatta reopened the country.
Aboard the Private Jet Airbus A318-112 (CJ) Elite A6-CAS, MS4211 were ODM deputy leader Hassan Joho and Suna East MP Junet Mohamed on Thursday, July 9.
Revealed: The Main Reasons Why Junet And Joho Visited Raila in Dubai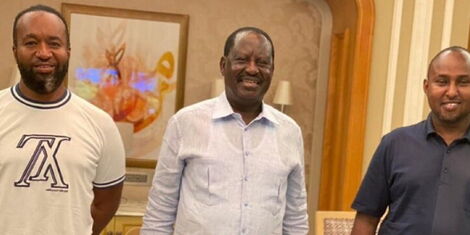 Orange Democratic Party leader Raila Odinga is out of the country. Raila jetted to Dubai silently a couple of days ago for a specialized minor surgery.
On Thursday, Suna East Member of Parliament Junet Mohammed alongside Mombasa County Governor Ali Hassan Joho through their respective social media pages announced their journey to visit the Former Prime Minister.
Five Die in Nasty Dawn Accident Involving Two PSV Matatus and Lorry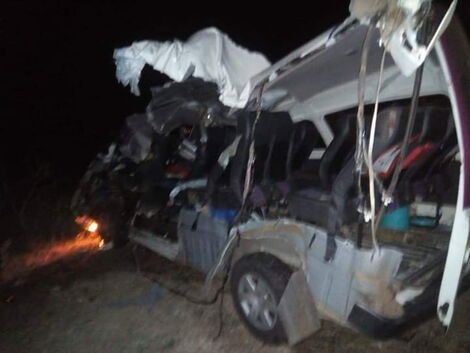 A nasty accident along the Machakos-Kitui road has led to the death of five people. The accident, which involved two PSV Matatus and a lorry, occurred at the Kangaatuani area in Machakos county.
According to sources, the lorry rammed on the side of one of the matatu's, therefore, hitting an oncoming matatu.
There is no doubt Deputy President William Ruto's isolation from the government is glaring and certainly complete. Earlier this week, President Uhuru Kenyatta held a virtual meeting with Cabinet secretaries, principal secretaries and chief administrative secretaries from which Ruto was conspicuously missing. This begs the question, for how much longer do you think the DP will hold on to the broken marriage that is the Jubilee Party?