The lockdown period that has been brought about by the Corona pandemic has stripped Kenyans of their very best street foods.
These street meals in many ways bring Kenyans together and enhance the culture of oneness. They are sold in all parts of the country mostly around estates but can also be found in parts of the city centre.
Below are the street foods Kenyans can't wait to indulge in after the pandemic ends.
Mutura
Mutura is a Kenyan sausage that is made with meat and sometimes blood. It is roasted on a grill, with vendors preparing theirs in a variety of ways with some adding spices to their recipes. They are sold alongside bone soup, a favourite with many locals. The sausages are best enjoyed with some kachumbari and firifiri.
In the Kenyan culture, it is believed that the mutura tastes so much better when eaten at night, in the cover of darkness.
Mahindi choma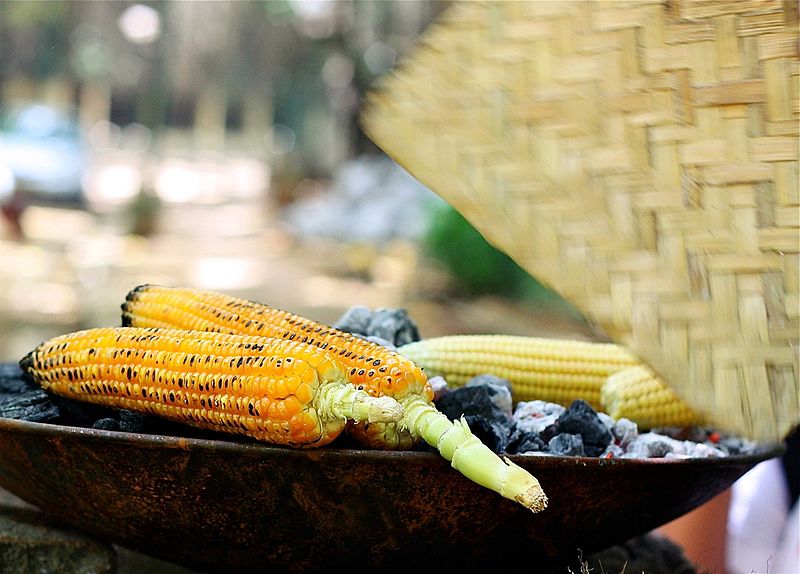 Maize is a staple food in Kenya and before the maize dries completely on the cob while on the farm, it can be boiled or roasted on an open fire. It is best enjoyed with some lemon juice and pepper.
It is also common to find boiled maize being sold close by which is equally enjoyed by Kenyans.
Boilo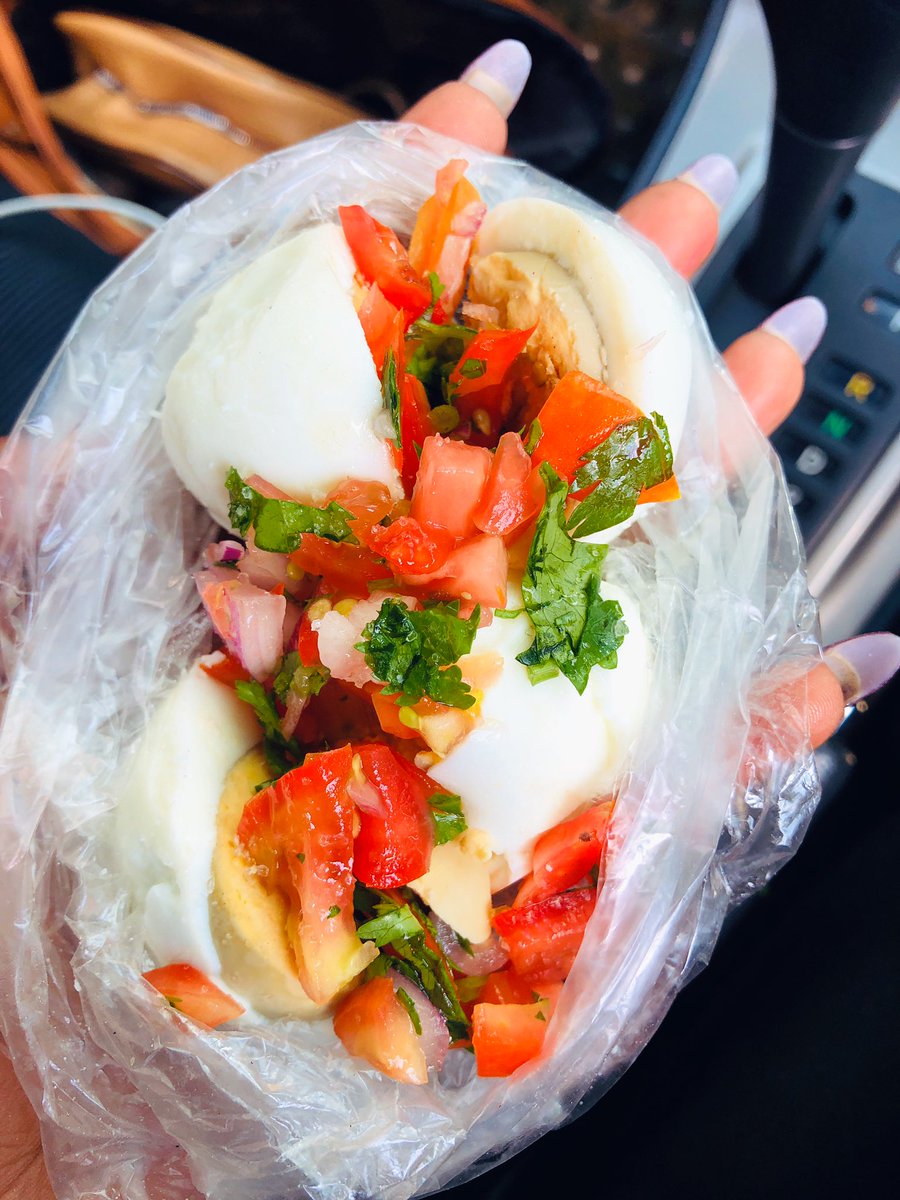 Boilo is the local sheng' word for boiled eggs which are a delicacy street food option in Kenya. Boiled eggs are usually sold by vendors with moving carts that keep the eggs warm. The eggs are sliced in half and sold with kachumbari. An egg usually costs Ksh20-25.
Some vendors also offer the service of frying the eggs and rolling them in chapatis into what is called a Rolex. The Rolex which originated from Uganda quickly became a sensation among Kenyans.
Smokie
Smokies are a type of sausage that is sold in moving carts around the country. They are usually sold for Ksh 30 and for an additional fee one can get them sold inside a mandazi with sauce on top. This is usually called a pasua.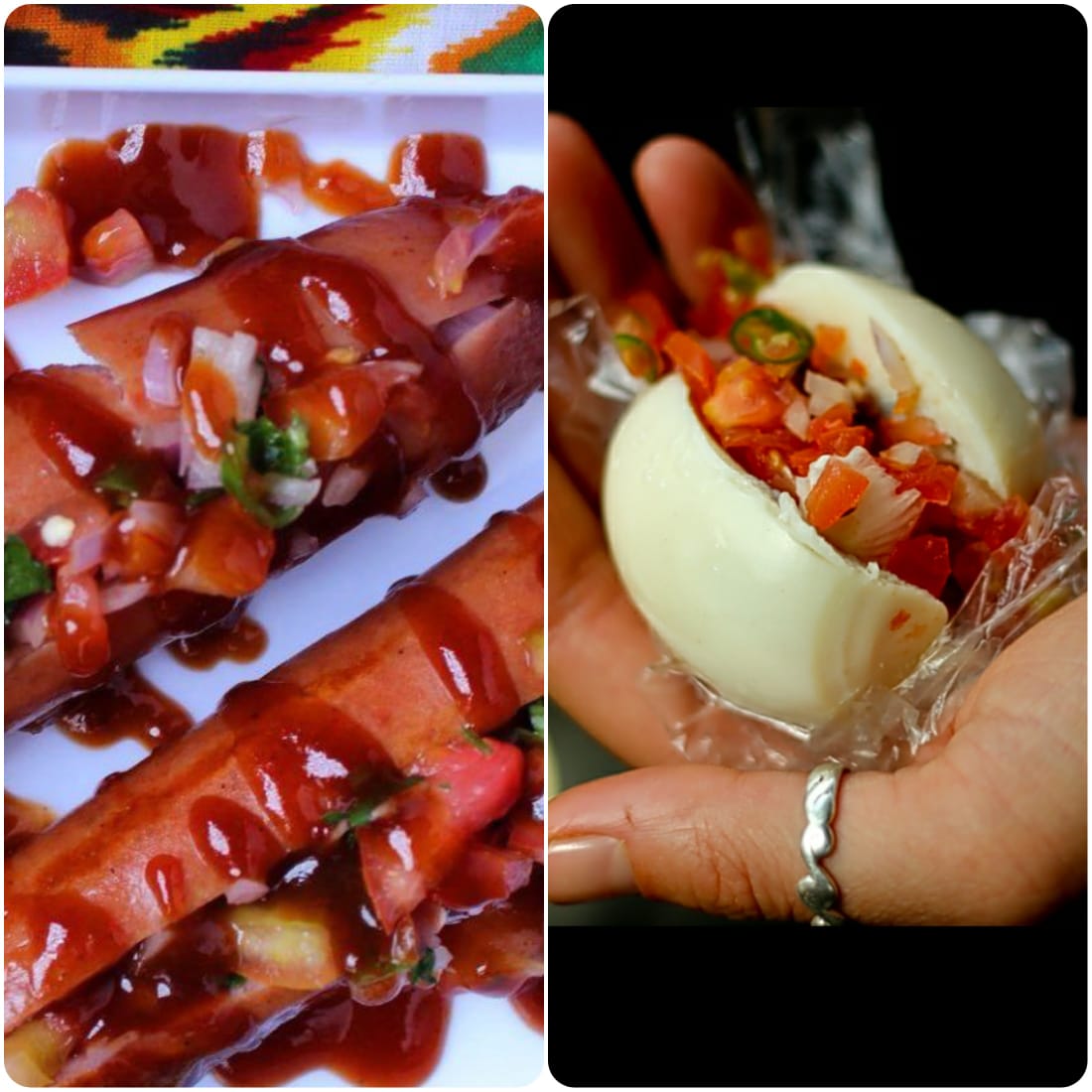 Smokies are usually sold alongside boiled eggs and give the necessary protein kick. They're very addictive.
Shingo ya kuku
Shingo ya kuku is another delicacy enjoyed by Kenyans. The food which consists of pieces of a chicken's neck is usually sold outside butcheries or pubs and is quite tasty. It is usually sold alongside other chicken parts and mutura.