Comedian Mulamwah has proven to be taking this self-quarantine a little seriously, this was noted after he posted his visit to his kukhu (grandmother) and Kenyans cannot let him be.
On Wednesday, Mulamwah posted a photo of him in the village with boiled githeri and some tea in his cup, one could easily tell he was in the village, because of his sandals and the background of his post.
The comedian topped his post with a caption; "Leo chai ni kwa kukhu 😌☺️😁" implying he was taking tea at his grandmother's.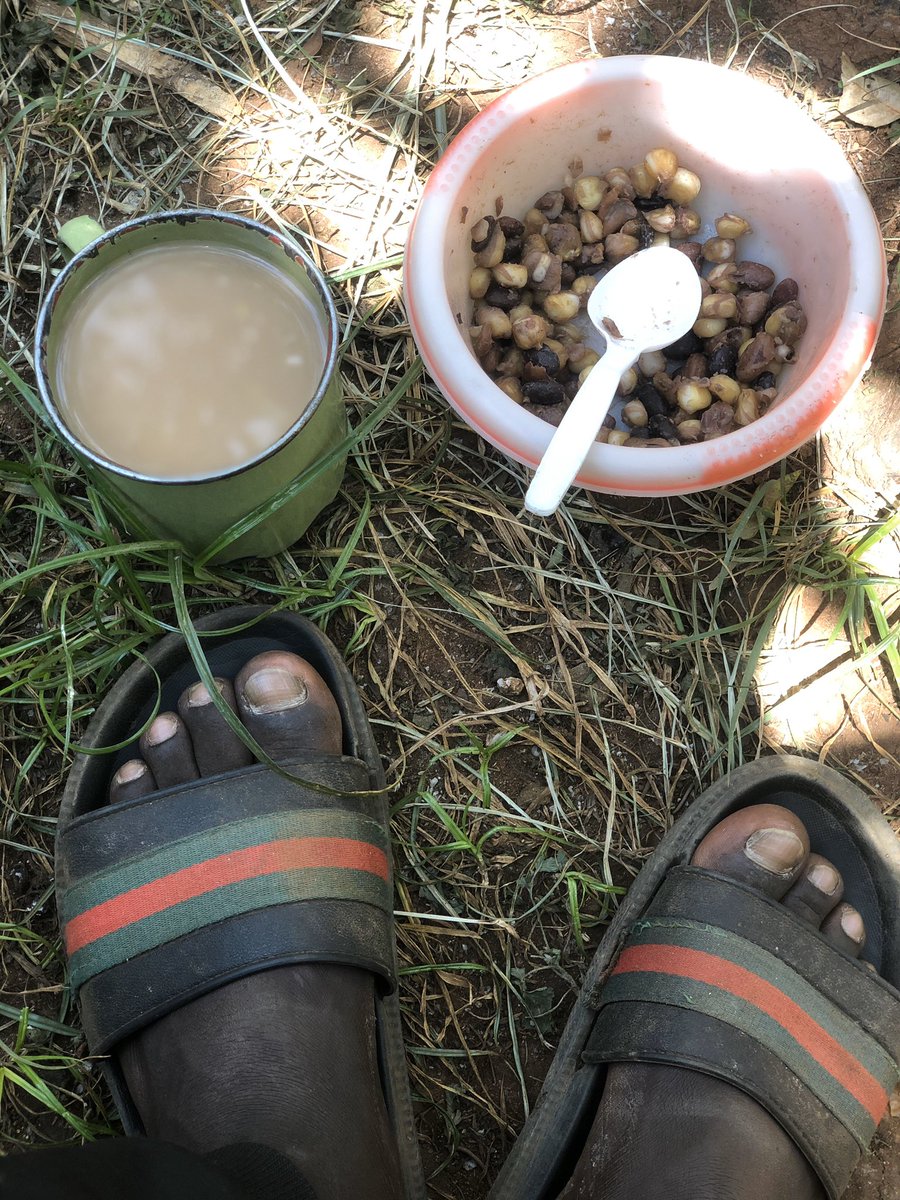 One fan @praciousa was quick to point out about how Mulamwah's feet looked, adding they were ugly and could be confused with those garbage collecting tracks. "Aaiii 😂😂😂😂So kwa kukhu ndio watu huenda na miguu zinakaa nikaa Tractor yakubeba takataka🤔" read her post.

Popular gospel artist Daddy Owen weighed in with his comment on how Mulamwah's tea looked like it never had enough milk. "Hiyo chai ni mrefu kuliko futi ya fundi wa mbao" he wrote.
Below were more reactions:
Sweetheart yani uliamua hutawai sugua miguu😂😂😂

— Kenyan💋💕Slayer💋💋 (@kenyan_slayer) March 24, 2020
Na miss hiyo chai ya home… Maziwa kikombe mmoja, maji drum mzima 😊, na iko na arufu ingine ya moshi

— nya kokiri (@QuineQuinter) March 24, 2020
Sandals ni Gucci but miguu ni ya gusii

— MySylvNinAmnel (@mysylvshirk) March 24, 2020
Check out Mulamwah's post below: