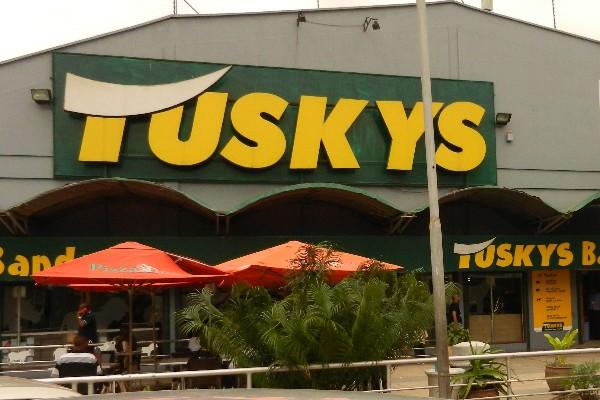 A fight between two people in Tuskys Greenspan Mall during coronavirus shopping has gone viral.
A video of the fight that broke out yesterday in Tuskys Greenspan mall between two women has since gone viral.
In the video, one of the fighters in a red cap throws the first slap amid a heated argument. The two then proceed to start throwing punches after which one is whisked away by a man. The two can be heard hailing insults at each other as they are separated.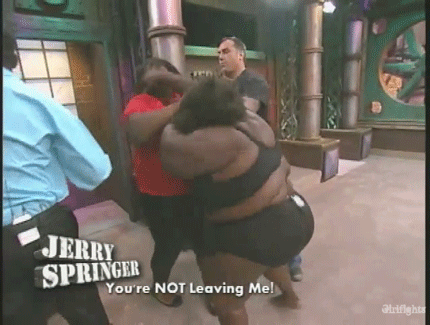 The two who were on a line to the counter caused quite the spectacle to other shoppers who just watched in dismay in the crowded supermarket.
The lady behind the camera can be heard expressing her shock at the poor timing the women chose to fight as people are just trying to survive Coronavirus.
"Kwani kuna watu wanapigana sahii na hii Corona?" she is heard asking.
While the cause of the fight remains unclear, some Kenyans have speculated that they were fighting over a man while other joked it was about tissue paper, which has been a treasured commodity during the pandemic.
"Everyone is just stressed out so please don't piss anyone off utakipata
 the guy in red he's just minding his own business 
 …and keep distance 
hiyo mate ime temwa temwa hapo uwiii and keep distance wacha ni kae kwa nyumba,"
Linda Wendy Achieng
urged.
One particular man in the video has caught the attention of netizens with his unbothered attitude during the fight. He has been applauded for it.
Cherity Asali
said, "With all the tension around the word right now, I need the calmness of that guy in red. Someone give him a medal."
"Guy in red pick all sanitizers and Tissue, bill is mine. That's how we should mind our own business,"
Scola Rushell
chimed in.
Check out the full fighting video below:
Clearly Covid19 is taking a toll on humanity. Tempers flying. Two ladies take at each other in Tuskys Supermarkets. A gentleman in red is seen maintaining his cool.

Posted by Kenyan Report on Monday, 23 March 2020
Here are other reactions:
Walai Kenyans we are not series about this corona, stop crowding be safe