The government of Kenya has embarked on a mission to save its citizens from the Coronavirus Pandemic through keeping their hands clean.
As the cases of infections in the country rise, the government has welcomed the idea of key players in the oil industry who have expressed interests to produce hand sanitizers for citizens.
"The government is desirous of distributing affordable sanitizers to the general public. To this end, corporations in the oil industry have volunteered to produce alcohol-based sanitizers for distribution for free to the general public, " read the statement.
In line with this, a multiagency team has been created by the public service commission. The team is tasked with identifying any ethanol held under any offence at various port entries and custom areas in the country.
In liaison with KRA, KPA NEMA, KEBS and EACC, the said ethanol will be released to Kenya Pipeline Company.
"KPC will liaise with the oil industry players, who have expressed willingness to produce the sanitizers, for the expedited  manufacture and distribution."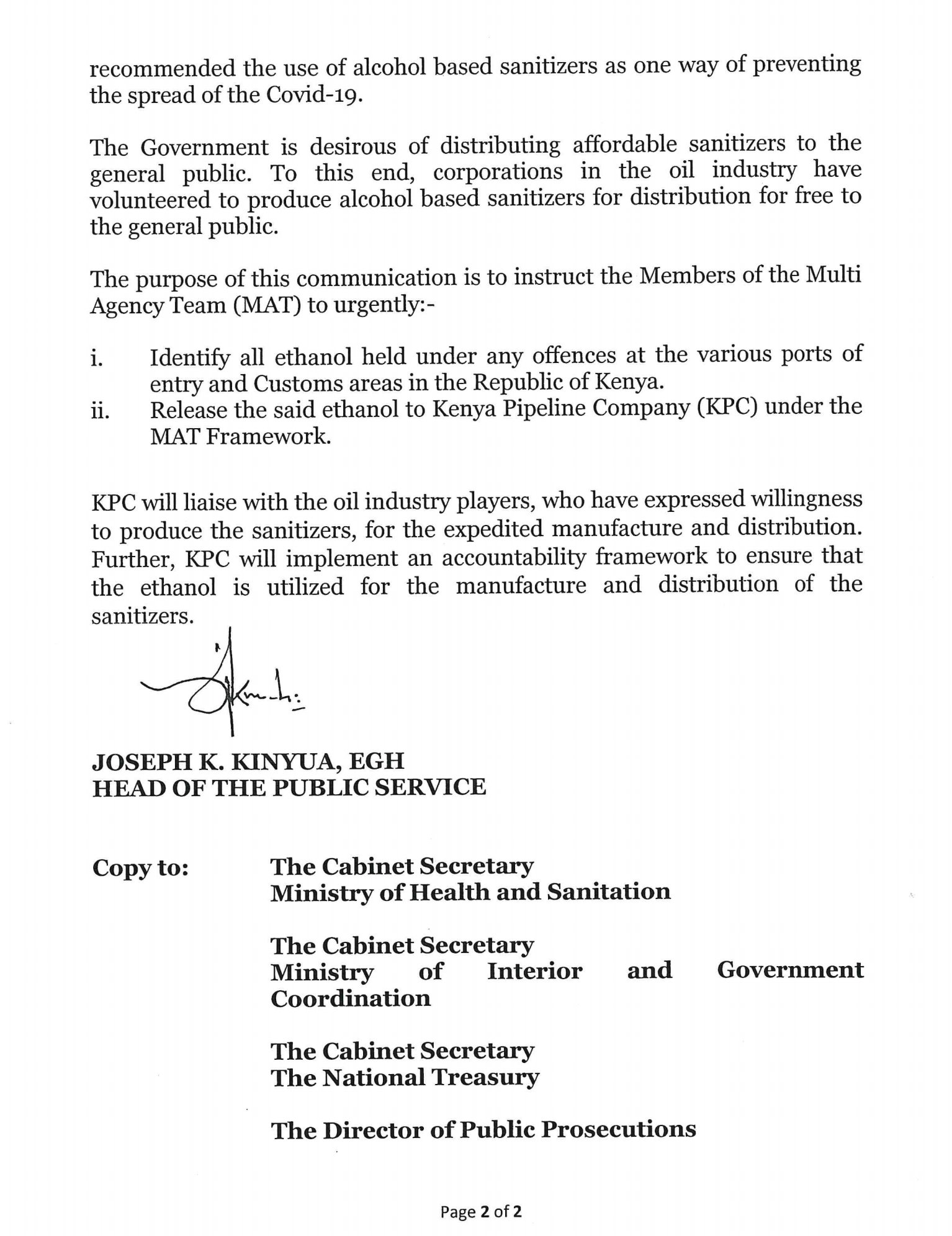 The move by the government is set to counter the high demand of sanitizers in the country. The demand which has seen retailers increase the price of the crucial commodity as its demand increases.
Since the outbreak of Covid-19 disease in the country, President Uhuru has cautioned retailers against increasing prices of detergents and soaps.