In the wake of the Coronavirus in Kenya and the world at large, information has proved to be a crucial commodity amid the pandemic.
The Kenyan Media has been upfront in covering live press conferences from the Ministry of Health giving updates of the spread of Covid -19 disease in Kenya.
However, in covering the events brought about by the virus, journalists have been seen to be at a high risk of infection.
In a press statement at Nairobi Central Bussines District, journalists drawn from different media houses were crowded in one point, each of them stretching their Microphone next to the Speaker's mouth.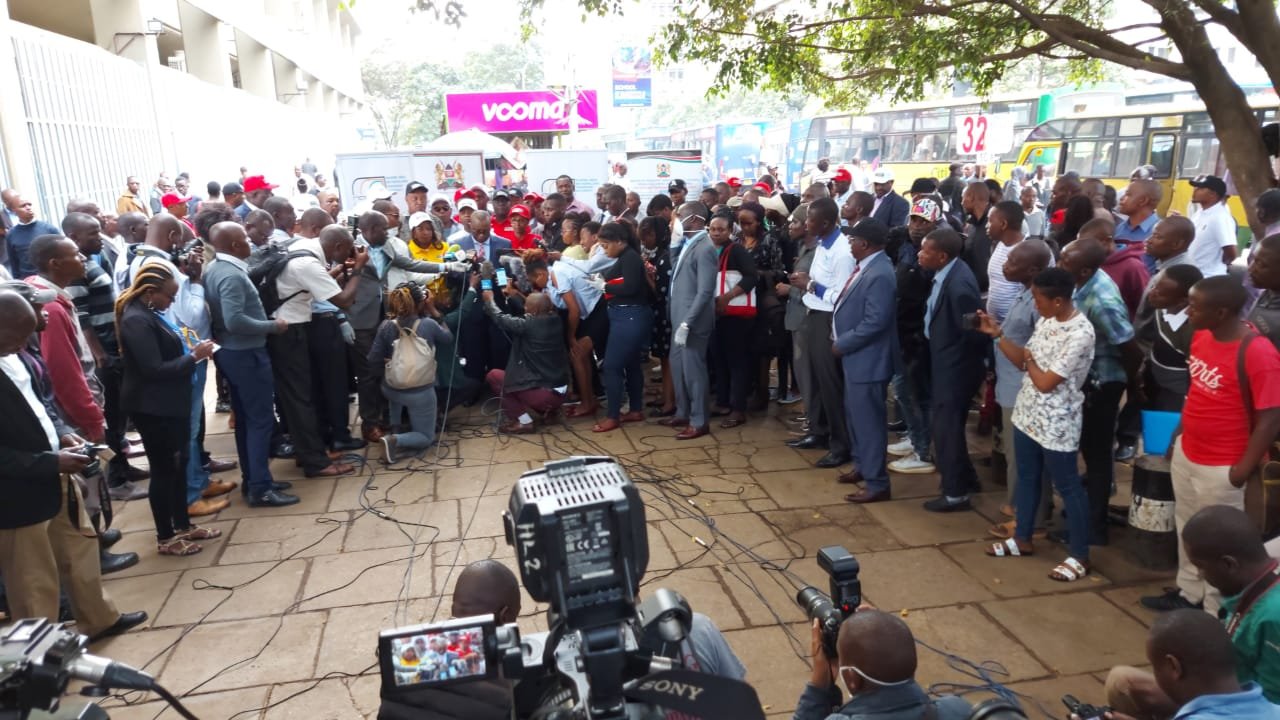 Shoulder, to shoulder, the journalists did not practice social distancing which requires one to be one metre from another person.
The press conferences have also attracted large numbers of journalists, forming a crowd.
Coronavirus safety measures require people to avoid contact and crowds.
In addition, most journalists may be staring at a possible Coronavirus infection as they are not wearing protective gears.
The Media oversight authority has condemned the risks that these journalists are exposed to.
In a press statement, the media council asked for the cancellation of live media coverages in a bid to contain Covid-19.
The overseer has prompted the government to provide the live feeds to media houses instead of journalists themselves following up on the coverage.
Here is the full statement by the MCK;