The world is turning its focus on Africa as Coronavirus spread began to steadily spread across the formerly unaffected region.
Already, multinationals like the Alibaba Foundation are working around the clock to ensure the cases remain lower in Africa given the lack in medical infrastructure in the continent.
Ali Baba Founder Jack Ma is donating a million testing kits, six million masks and 60,000 medical protective face-shields and suits.
The equipment will be shipped to Ethiopia before they are distributed to the 55 African countries to help with containing Coronavirus.
On top of that, the multinational is offering online training to African medical workers to learn from the countries that have been ravaged by the deadly virus.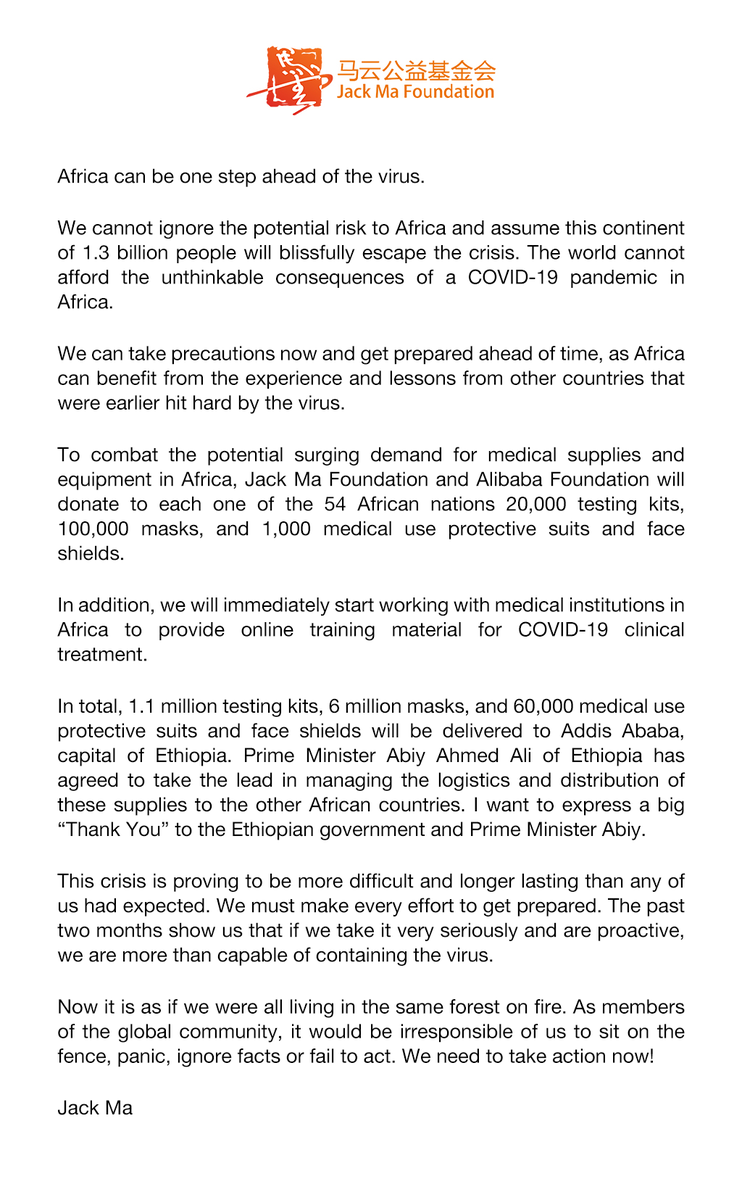 Currently, some 6,000 people have been killed by the virus, half of this figure being witnessed in China where the epidemic started.
Iran and Italy are among the worst-hit by Coronavirus with the Governments instituting serious restrictions on public gatherings.
According to John Hopkins University, some 156,000 people have been infected by the virus while another 73,000 have recovered from it.