Comedian Paul Kimani Njoroge, famously known by his stage name, MCA Tricky run to the rescue of street boy-Georgy- with singing talent and does it exactly like musician Justin Beiber.
Sharing the clip of the boy, he called on all Kenyans to tag along Justin Beiber so that he could recognize the talent in the young man.
"I will personally help you mahali naweza , guys lets support some of these fine talents , i salute this brother . 🔥🔥🔥🔥 kindly lets do 2k comments tagging @justinbieber hadi imfikieeeeee kwani iko neneee alafu sasa hapa home tucome thro' tumsaidie," he said.
It seems there are very many hidden talents in Kenya since this comes after another artist- Collins Omondi Okello- showcased his drawing talent and tagged American comedian and TV host Steve Harvey on Twitter.
Luckily, Harvey recognized him and promised to meet him during his oncoming trip to Africa so that he can hand over the portrait to him.
"Now I'm looking for you it would be my honor to have this …. what size is it and I'll be in Joburgh and Botswana soon let's hook up then," he said.
Omondi took that opportunity to market his country Kenya, as he went ahead to invite Harvey into the country.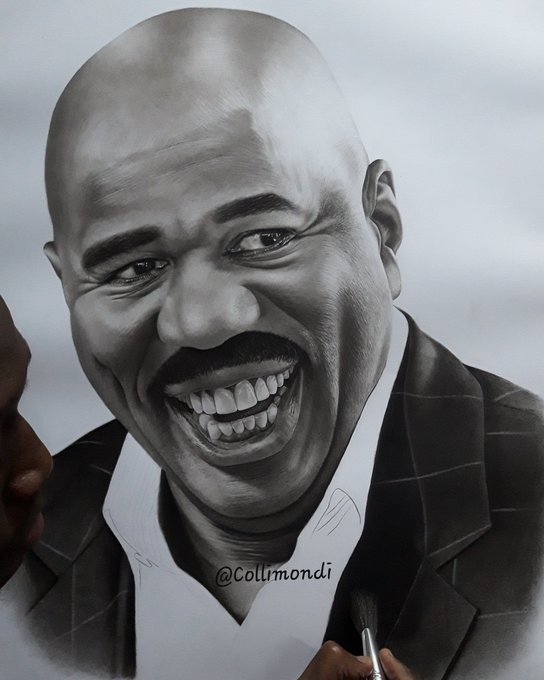 "I am actually in Nairobi, Kenya not so far from Jo'Burg or Botswana. If possible, I would be proud to invite you over to Kenya for a Safari to experience Magical Kenya as I present this portrait! How do I reach you?" he said.
Luckily, Bonfire Adventures Safari offered to help Omondi in reaching Harvey in whatever country that he will suggest.
"As a part of Bonfire supporting hustles, we are rewarding you with a fully paid trip to either South Africa or Botswana to present the Artwork," they said.
For the street young man, the sky is never the limit. The question remains, will Justin Beiber receive the clip? How will he react towards it? All we can do is wait to see the reaction.