Raila Odinga's team has finally spoken after Fred Omondi accused them of not paying him Ksh. 300,000 for a job dating back to 2013.
According to Fred, Baba's people made sure he never got hold of the ex-prime minister to tell him the arrears in payment.
"Hallo Baba. Am a Kenyan Artist. A Comedian, Mc, and Musician. This has nothing to do with Politics. Am just here for some small justice Baba, hope this finds you, because your people made sure I never reached you all these years whenever I demanded for what's rightfully mine. @odingaraila Remember in 2013 when you ran for Presidency, your last rally was at Nyayo Stadium as H.E. Uhuru Kenyatta was at Uhuru Park, I was called upon to be part of ODM's MCs that day alongside Dagoretti MP John Kiarie and Comedian Mdomo Baggy, @kiariejohn @__.mdomo.baggy__ who can confirm the same, and from the clips you can also tell I was there working. The agreement was Ksh.300,000 which I never received a coin to date. This picture above was the last time I saw you while performing @luofestival that was hosted by @jalangoo On this day I tried talking to you about it but your security made sure it was just a handshake, so I decided kutoa aibu na Orengo," read part of his post. 
ODM Party Secretary-General Edwin Sifuna finally responded to the comedian.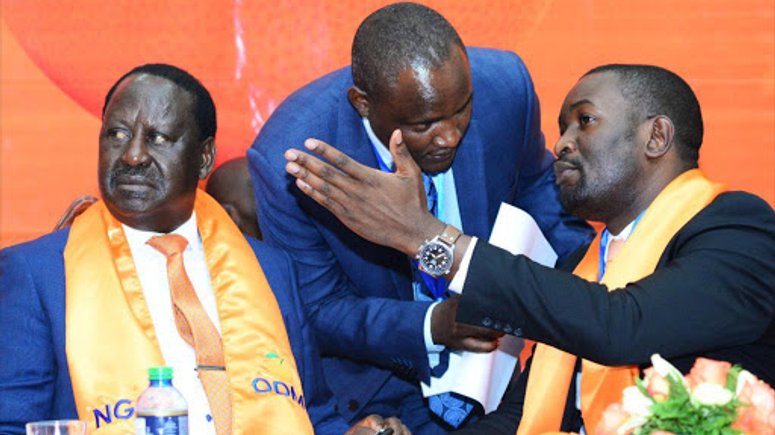 Taking to his twitter page, Sifuna questioned why Fred chose to air his grievance on social media and urged Fred to go directly to him. He revealed that he has never seen the alleged invoice.
"I have never seen such an invoice. Many of these characters just make noise but when you ask for documentation hawana. Which is why they choose social media instead. If this is a supported expense by ODM I will pay it. Akuje anione," wrote Sifuna. 
Check out his tweet below;
I have never seen such an invoice. Many of these characters just make noise but when you ask for documentation hawana. Which is why they choose social media instead. If this is a supported expense by ODM I will pay it. Akuje anione. https://t.co/ruXjcuHOvR

— Edwin Sifuna (@edwinsifuna) February 29, 2020