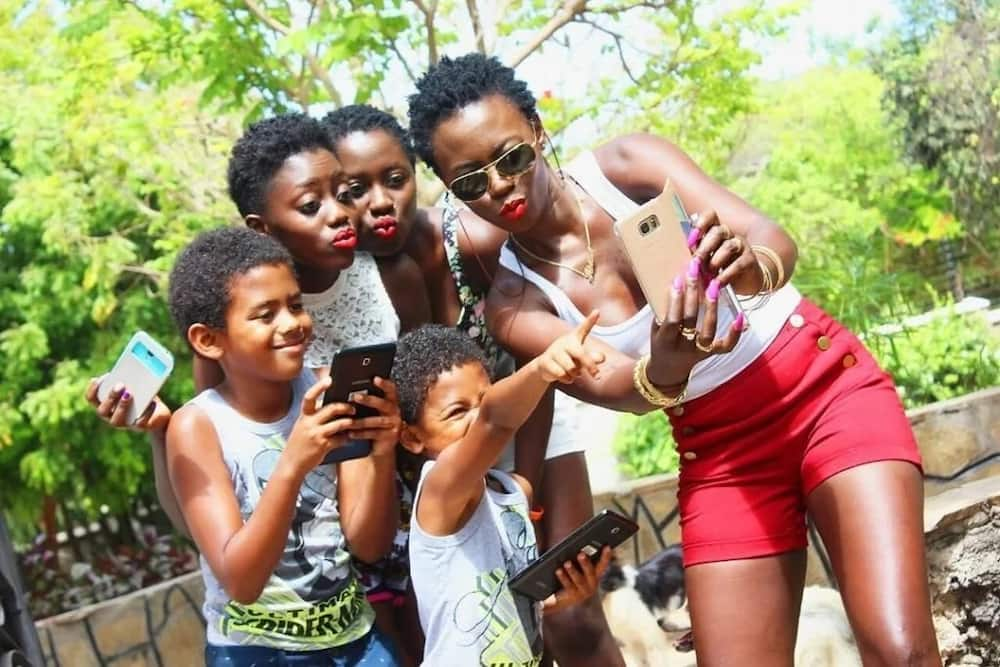 Coastal based musician cum entrepreneur Esther Akoth popularly known as Akothee is one of the celebrities who are proud of their past life before fame.
The self-proclaimed president of the single mother has yet again disclosed painful words one of her baby daddy said to her.
In a series of Instagram posts, the mother of five said that her baby daddy told her that she is boring in bed and that she has too many children and no one can marry her.
"Mine told me ,I am too tight and he doesn't enjoy the intimacy with me 🤔🤔,so I always thought I have a problem 🙆‍♂️🙆‍♂️, secondly I have too many children and no one can marry me! 🙆‍♂️🙆‍♂️🙆‍♂️!( remember his child was number 4,he found me with 3 and asked/ begged for number 4) he then told me, she wrote.
She went on to narrate how she was dumped when she was 9 months pregnant.
"He is 50 years and not in a position of falling in love with any woman 🙆‍♂️🙆‍♂️, the pregnancy was already 9 months and I am in Switzerland with an illegal visa from Holland🙆‍♂️🙆‍♂️, Switzerland was not yet schengen ,🙆‍♂️ I was afraid that if I give birth in Kenya, he will disown us, No , I was wrong, he still disowned us even in his country , so he asked me to go back to Kenya, and if I insist on giving birth in Switzerland."
"The bill will
be forwarded to the person who invited me to Europe and not him 🙆‍♂️🙆‍♂️🙆‍♂️, GOODNIGHT FOR NOW 💪".
It's not only Akothee who has a painful past but also some of her followers who confessed how their baby daddy broke their hearts.
March283 said, "Mine said when he is with me he doesn't progress. I ve spirit of set back I left with two kids girls n today he is worse than we were.and met the second he told me one night to my face that he doesn't love after he beg me to give him a child making it three kids.today all of them re begging".
Praxides Mukhwana added that,"

Mine told me that I love sex, simply because I was giving him a full package and he thought I can't be satisfied by one man😢.menooo I dnt Know what they really want!".
Belan Maelo also narrated how her baby daddy abused her kid,"My money is not for buying milk to brats. I use my money to take care of my mother "I was so heart broken and 9 months pregnant, I fainted, it was dark . He left me there ! FAINTED . I was picked up by good samaritans.two months later the mother died .Fast forward am now happily 11 years married to a was bold enough to step up to take care of another mans responsibility.My 12 year old daughter is a gem !!
Idah Katile…"That I am a witch and should be killed "" that tore my heart in to pieces .i left".
Here is Akothee's confession.