Inspector General of police Hilary Mutyambai has ordered authorities to beef up security in major hotels in Nairobi following reports that terrorists are planning an attack in the city.
More armed police officers have been deployed at various city facilities such as those near the Jomo Kenyatta International Airport (JKIA)  and random road checks mounted across the city as part of the efforts to deter any planned attack. Moreover, additional officers have been deployed in places of worship.
Mutyambai asked the public to be vigilant as there are "criminal elements" out to cause havoc in unspecified parts of the country.
"The National Police Service has increased border surveillance to ensure that criminal elements are cut from entering the country. However, we wish to caution the public to be extra vigilant even as the police and other security agencies continue to work round the clock to ensure the safety and security of our country and Kenyans at large," he said.
He also assured Kenyans that they have enhanced police deployment in cities, towns and particularly in parts of the country where the criminals have occasionally instigated criminal activities.
This follows a US Embassy warning that terrorists are planning to hit a major hotel popular with tourists.
US Embassy Nairobi issues an alert about a potential attack targeting a hotel. Given the correlation between past alerts and attacks in Kenya this alert should be taken seriously. https://t.co/WgskfM5P25

— Scott Stewart (@stick631) February 27, 2020
"Terrorist groups may be plotting an attack against a major hotel in Nairobi," the US Embassy said in a statement late Thursday.
"The exact hotel has not been identified, but it is believed to be a hotel popular with tourists and business travelers."
"If staying at a hotel, be aware of the hotel's evacuation plan. Plan ahead of time how you would exit the hotel in case of an emergency," the embassy cautioned.
The United States Federal Aviation Administration (FAA) also urged all US-registered airlines to be cautious while overflying the Kenyan airspace, citing possible terror threats.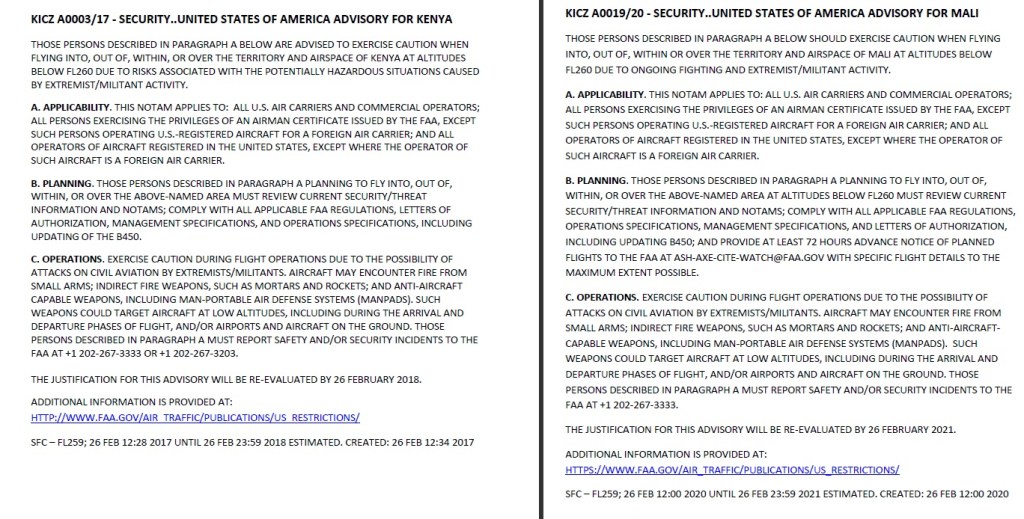 "Those persons are advised to exercise caution when flying into, out of, within, or over the territory and airspace of Kenya East of 40 degrees East longitude at altitudes below fl260 due to the possibility of extremist/militant activity," the FAA noted.
FAA further advises airlines to report any security-related incidents they may come across within the Kenyan airspace and share their travel schedules with the agency at least 72 hours before flying to the Kenyan airspace.