It's crazy how people have crazy sexual fantasies nowadays. It has gone to the extent of others wanting to explore their desires with their relatives.
A man narrates how he has been fantasizing about his cousin's wife. He has been comparing his wife and the cousin's body features. He has requested his wife for a threesome but she is not for it.
What do you think? Should he explore his desires?
"My wife's cousin, Kim, has kind of a sad story.
He has two little kids with baby daddy long gone, working, school, etc. all that and from what my wife tells me, no time for her to date or have an intimate relationship. Sounds kinda tough for being in yer late 20's.
Kim and my wife have the same body type, a little chubby, but not fat. Both with very nice large boobs. I find them to both be so hot and sexy, I'm getting a boner just thinking about them both. More than a few times I've fantasized about Kim while my wife was either blowing me or jerking me off. I so much just want to suck on Kim's tits while my wife swallows my load.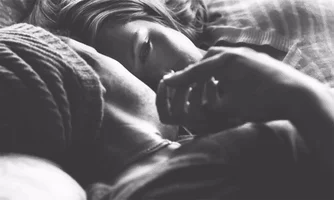 I've tested the waters with my wife in throwing the idea out there of a threesome with another woman, but she's disgusted with the idea of another naked woman in bed with us. I think because she's just not attracted to women, so she doesn't see any benefit to it. Although, her and Kim are kinda close so I could pull the old "we are doing it to help her out" card. Something else that I've always thought was kind of hot is another woman fingering herself to my wife and me fucking.
Thanks for reading, I'm not sure if I'm really looking for advice so much as I just wanted to tell."