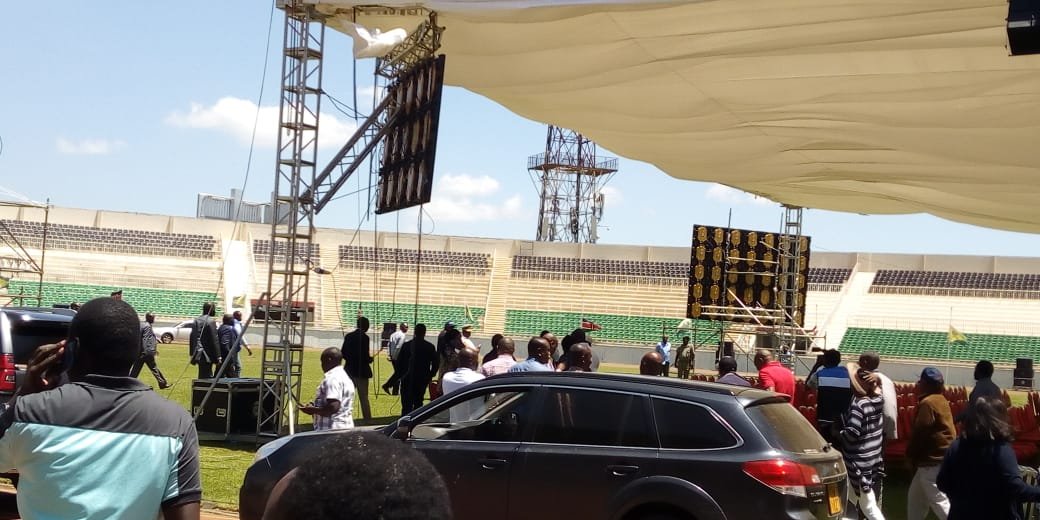 President Uhuru Kenyatta, on Sunday reportedly drove himself to Nyayo Stadium to inspect preparations for the late former president Daniel Moi memorial service set for Tuesday.
Without his usual presidential motorcade, the Head of State was seen walking around the stadium while talking to the event organisers adjacent what would be the main dais for the Tuesday event.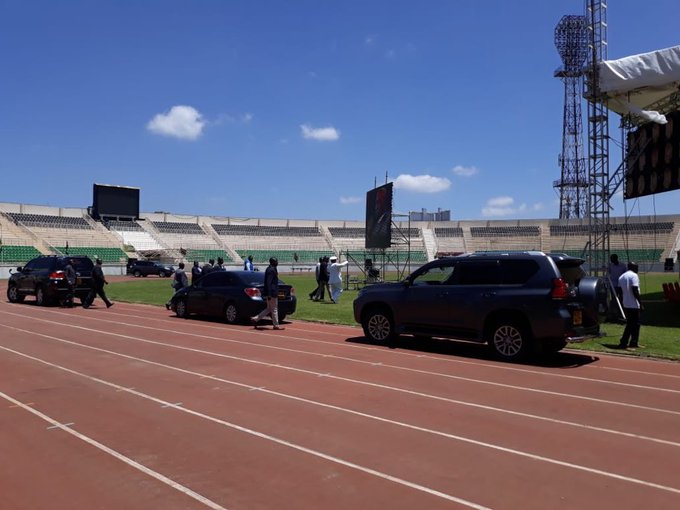 According to reports, journalists and photographers present were restricted from taking pictures of the president as he inspected ongoing work at the stadium, and those who had taken pictures were forced to delete them.
The government declared Tuesday a public holiday to enable more Kenyans to attend the inter-denominational prayer after a three-day period of viewing of the body at the Parliament Buildings.
"After lying-in-state for three days, on Tuesday 11th February 2020 the gun carriage and State Funeral Procession will make its way from Parliament Buildings to the Nyayo Stadium, the venue of the National Memorial Service," said Joseph Kinyua, the Head of Public Service.
Moi will be accorded full military ceremonial honours, which include escort in a gun carriage, military musical honours and a 19-gun-salute.
President Uhuru, who was the first to view the body of his political father on Saturday, had eulogised Moi describing him as a calm and steady leader.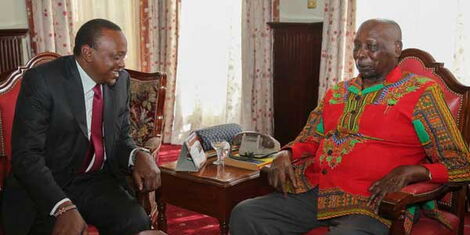 "It is with a heavy heart that the sun has set on a thoughtful leader…one who served the nation with dignity and honor, one whose wisdom kept Kenya relevant and neutral," he said at State House while flanked by his entire cabinet.
"To his last day in office as President, he remained committed and ready to defend Africa and her people. He believed, deeply, that we had the answers to the questions that troubled our continent," the President added.
Several Heads of State and former leaders have already confirmed attendance in the burial of Moi in his Kabarak home, Nakuru County on Wednesday.